Here is everything you need to know about the amazing Disney movie Into The Woods including casting, reviews, fun facts and more. I hope you find this listing informative and helpful!
Into The Woods Description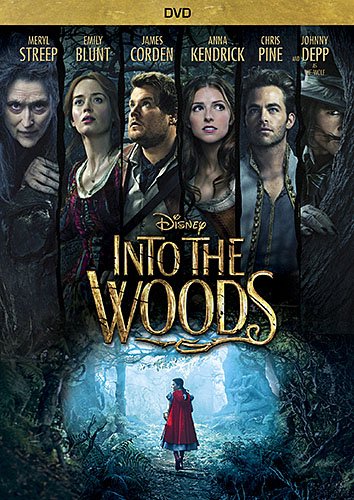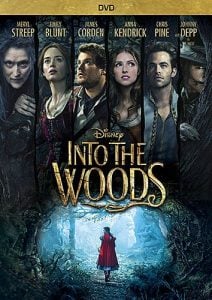 From the director of Chicago and the producer of Wicked comes a modern twist on the beloved fairy tales you thought you knew. Meryl Streep stars in this epic musical saga about daring to venture Into The Woods. Iconic characters, such as Cinderella, Little Red Riding Hood, Jack and the Beanstalk and Rapunzel, find their fates intertwined with a humble baker and his wife, whose longing to have a child sends them on a quest to reverse a witch's (Streep) curse.
---
Into The Woods Cast:
Meryl Streep: The Witch
Emily Blunt: The Baker's Wife
James Corden: The Baker
Anna Kendrick: Cinderella
Chris Pine: Cinderella's Prince
Tracey Ullman: Jack's Mother
Christine Baranski: Cinderella's Stepmother
Johnny Depp: The Big Bad Wolf
Lilla Crawford: Little Red Riding Hood
Daniel Huttlestone: Jack
MacKenzie Mauzy: Rapunzel
Billy Magnussen: Rapunzel's Prince
Tammy Blanchard: Florinda
Lucy Punch: Lucinda
Frances de la Tour: the Giant's Wife
Richard Glover: the Steward
Joanna Riding: Cinderella's Mother
Annette Crosbie: Little Red Riding Hood's Grandmother
Simon Russell Beale: the Baker's Father
Tug: Milky-White
---
Into The Woods Crew:
Director: Rob Marshall
Producers: Rob Marshall, John DeLuca, Marc Platt and Callum McDougall
Music: Stephen Sondheim
---
Into The Woods Details
Into The Woods Trailer:
---