Here is everything you need to know about the amazing Disney movie Mickey's Christmas Carol including casting, reviews, fun facts and more. I hope you find this listing informative and helpful!
Mickey's Christmas Carol Description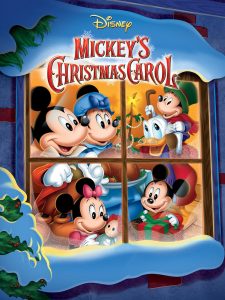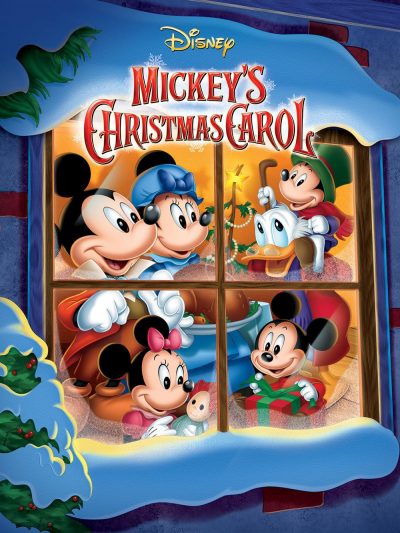 "Mickey's Christmas Carol" is an animated short film released by Walt Disney Productions in 1983. It is a retelling of Charles Dickens' classic novella "A Christmas Carol" but with a Disney twist, featuring beloved Disney characters in the iconic roles.
The film opens with Scrooge McDuck (voiced by Alan Young) taking on the role of Ebenezer Scrooge, the greedy and miserly moneylender who has no joy or compassion for others. On Christmas Eve, Scrooge is visited by the ghost of his former business partner, Jacob Marley, who warns him of the consequences of his greed and selfishness.
Throughout the night, Scrooge is visited by three other spirits—the Ghosts of Christmas Past, Christmas Present, and Christmas Yet to Come. Each spirit takes Scrooge on a journey through time, showing him significant events from his past and the hardships faced by those around him.
During his experiences, Scrooge encounters familiar Disney characters in various roles, such as Mickey Mouse as Bob Cratchit, Donald Duck as Scrooge's nephew Fred, Goofy as the Ghost of Jacob Marley, and many others. These characters bring humor and charm to the classic tale while delivering a heartfelt message about the importance of kindness, generosity, and the spirit of Christmas.
As the night unfolds, Scrooge's heart softens, and he begins to understand the true meaning of Christmas. He becomes determined to change his ways and become a better person. On Christmas morning, Scrooge awakens with a newfound sense of joy and compassion. He embraces the holiday spirit and seeks to make amends with those he has wronged.
"Mickey's Christmas Carol" received critical acclaim upon its release and has become a beloved holiday classic for audiences of all ages. The film's delightful combination of classic Disney characters and the timeless story of redemption makes it a heartwarming and entertaining Christmas tradition for many families. It is often shown on television during the holiday season and remains a cherished part of Disney's holiday lineup.
---
Mickey's Christmas Carol Cast:
---
Mickey's Christmas Carol Crew:
Director – Burny Mattinson
Producer- Burny Mattinson
---
Mickey's Christmas Carol Details
Movie Studio: Disney
Year Released: 1983
Type of Movie: Animated
Awards: Nominated Academy Award
Mickey's Christmas Carol Trailer:
---