Here is everything you need to know about the amazing Disney movie Snow White and the Seven Dwarfs including casting, reviews, fun facts and more. I hope you find this listing informative and helpful!
Snow White and the Seven Dwarfs Description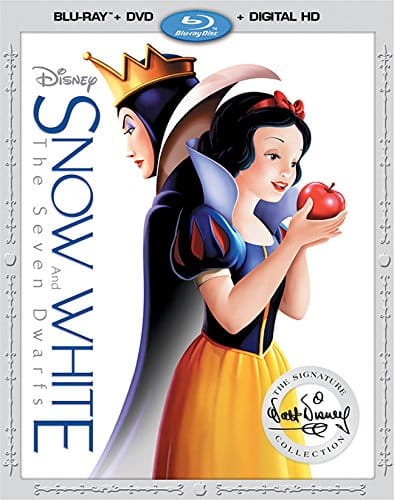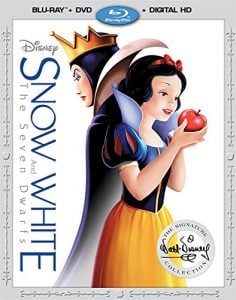 Forever enchanting and inspiring, Snow White And The Seven Dwarfs embodies The Walt Disney Signature Collection's legacy of animation. In this epic story of love and friendship, the kind and beautiful princess Snow White wins the hearts of the Seven Dwarfs and triumphs over the evil plans of a wicked Queen.
---
Snow White and the Seven Dwarfs Fun Facts
Walt Disney received one regular-sized Oscar (Honorary Award) for Snow White and seven miniature awards to go with it.
It has been said that the success of Snow White and the Seven Dwarfs inspired the creation of The Wizard of Oz.
After it was released, Snow White and the Seven Dwarfs quickly became the highest-grossing sound film.
Snow White was the biggest movie of 1938.
Snow White has been re-released to theaters 8 times since it's initial run.
It took more than three years to create the movie.
Snow White was widely referred to as 'Disney's Folly' while it was in production.
Walt Disney had to mortgage his home to finance Snow White
The movie was originally supposed to be focused on the Dwarfs.
Snow White was the first US film to have a soundtrack album.
There is a live-action Snow White spin-off movie, Rose Red, planned for future release.
---
Snow White and the Seven Dwarfs Cast:
---
Snow White and the Seven Dwarfs Crew:
Directors: David Hand, William Cottrell, Wilfred Jackson, Larry Morey, Perce Pearce and Ben Sharpsteen
Producer: Walt Disney
Writers: Ted Sears, Richard Creedon, Otto Englander, Dick Rickard, Earl Hurd, Merrill De Maris, Dorothy Ann Blank and Webb Smith
Music: Frank Churchill, Paul Smith and Leigh Harline
---
Snow White and the Seven Dwarfs Details
Snow White and the Seven Dwarfs Trailer:
---