Here is everything you need to know about the amazing Disney movie Tangled Before Ever After including casting, reviews, fun facts and more. I hope you find this listing informative and helpful!
Tangled Before Ever After Description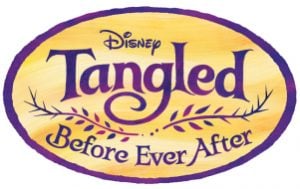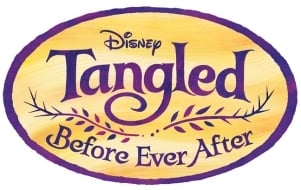 "Tangled: Before Ever After" is an animated television film that serves as a sequel to Disney's 2010 animated feature film "Tangled." It was released in 2017 as a Disney Channel Original Movie and is part of the Tangled franchise.
The film takes place after the events of the original movie, and it follows the story of Rapunzel, the long-haired princess who was freed from her tower by the charming thief Flynn Rider. In "Tangled: Before Ever After," Rapunzel is adjusting to her life as the princess of the kingdom of Corona.
However, she is not entirely happy with her new royal responsibilities and is longing for adventure beyond the castle walls. When she discovers that her long hair has magically grown back, she decides to go on a journey of self-discovery to understand the origins of her hair's powers.
Rapunzel's quest for answers leads her to a mysterious and enchanted forest, where she encounters new challenges and discovers a magical flower with healing properties. Along the way, she is reunited with her loyal chameleon companion, Pascal, and the horse Maximus.
As Rapunzel's adventure unfolds, she must also face the pressures of being a princess and the expectations placed upon her by her parents and the people of the kingdom. She learns about the responsibilities that come with her royal status and the sacrifices she must make for the good of her kingdom.
The film also introduces a new character, Cassandra, who becomes Rapunzel's lady-in-waiting and confidante. Cassandra is a strong and independent woman who encourages Rapunzel to embrace her true self and follow her heart.
"Tangled: Before Ever After" is a delightful and heartwarming film that continues the story of Rapunzel and brings back the beloved characters from the original movie. The animation is beautifully done, and the film features catchy songs that add to the overall charm of the story.
The success of "Tangled: Before Ever After" led to the creation of an animated television series titled "Rapunzel's Tangled Adventure" (also known as "Tangled: The Series"), which further explores the adventures of Rapunzel and her friends in the kingdom of Corona. The series aired on the Disney Channel and became a hit among Disney fans of all ages.
---
Tangled Before Ever After Cast:
Mandy Moore: Rapunzel
Zachary Levi: Eugene "Flynn Rider" Fitzherbert
Eden Espinosa: Cassandra
Julie Bowen: Queen Arianna
Clancy Brown: King Frederic
Jeffrey Tambor: Big Nose
Sean Hayes: Pete the Guard
Paul F. Tompkins: Shorty
Diedrich Bader: Stan the Guard
C. Gainey: Captain of the Guard
Laura Benanti: Lady Kaine
Steven Blum: Attila Buckethead
Jess Harnell: Pocket
Kevin Michael Richardson: Otter
Alan Dale: The Vicar
Gideon Emery: Weasel
---
Tangled Before Ever After Crew:
Directors: Tom Caulfield and Stephen Sandoval
Music: Alan Menken, Glenn Slater and Kevin Kliesch
---
Tangled Before Ever After Details
Movie Studio: Disney
Year Released: 2017
Type of Movie: Animated
Movie Platform: Disney Channel Original Movie
Tangled Before Ever After Trailer:
---