Here is everything you need to know about the amazing Disney movie Tarzan II including casting, reviews, fun facts and more. I hope you find this listing informative and helpful!
Tarzan II Description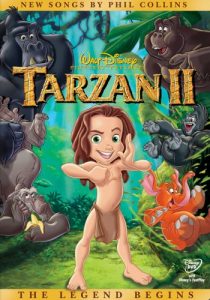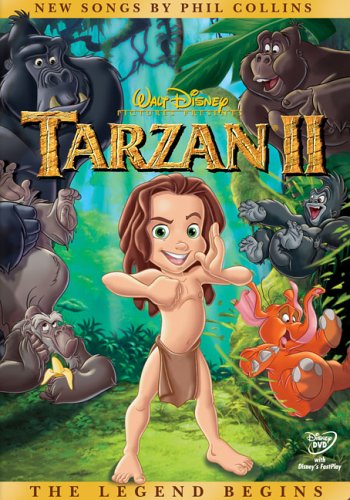 "Tarzan II" is a direct-to-video animated film released by Walt Disney Pictures in 2005. It serves as a prequel to the original 1999 animated film "Tarzan." The movie tells the story of Tarzan's early years and explores his journey of self-discovery and acceptance.
In "Tarzan II," a young Tarzan is struggling to find his place in the jungle and feels like he doesn't belong. He feels insecure about his differences from the other gorillas and fears that he is not as strong or skilled as them. When his clumsiness causes trouble during a gorilla activity, he becomes the target of ridicule and teasing from the other gorillas.
Feeling like an outcast, Tarzan sets out on a journey to find his identity and prove to himself and others that he belongs. During his adventure, he encounters several memorable characters, including Tantor the elephant and Terk the gorilla, who help him navigate the challenges of the jungle.
Throughout the film, Tarzan learns valuable life lessons about courage, perseverance, and the importance of staying true to himself. He discovers that his unique qualities make him special and that he can use them to his advantage. Along the way, he forms deep friendships and gains the confidence to face any obstacle that comes his way.
The movie also introduces the character of Kala, the gorilla who would later become Tarzan's adoptive mother. Their bond grows stronger as Tarzan seeks her guidance and support during his journey of self-discovery.
"Tarzan II" is filled with heartwarming moments, captivating animation, and catchy musical numbers. It features new songs by Phil Collins, who also composed the soundtrack for the original "Tarzan" film.
While "Tarzan II" may not have received the same level of attention as its predecessor, it is still beloved by fans of the original film and serves as a delightful addition to the Tarzan franchise. The movie explores the theme of self-acceptance and delivers a positive message about embracing one's uniqueness.
Overall, "Tarzan II" is a charming and touching animated film that provides deeper insight into the beloved character of Tarzan and his formative years in the jungle. It is an enjoyable watch for both children and adults who appreciate heartfelt storytelling and endearing characters.
---
Tarzan II Cast:
Harrison Chad: Tarzan
Glenn Close: Kala
Brenda Grate: Terk
Harrison Fahn: Tantor
Lance Henriksen: Kerchak
George Carlin: Zugor
Estelle Harris: Mama Gunda
Brad Garrett: Uto
Ron Perlman: Kago
Connor Hutcherson: Tonka
Frank Welker: Sabor the Leopard
---
Tarzan II Crew:
Director: Brian Smith
Producer: Carolyn Bates, Jim Kammerud and Leslie Hough
Music: Mark Mancina
---
Tarzan II Details
Tarzan II Trailer:
---