Here is everything you need to know about the amazing Disney movie Tarzan including casting, reviews, fun facts and more. I hope you find this listing informative and helpful!
Tarzan Description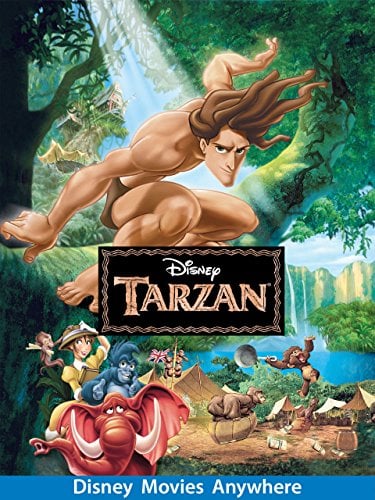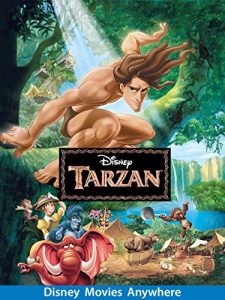 With his wisecracking ape buddy Terk and neurotic elephant pal Tantor, Tarzan learns to survive in the animal kingdom. His "Two Worlds" collide with the arrival of humans, forcing him to choose between a "civilized" life with the beautiful Jane and the life he knows and loves with his gorilla family.
---
Tarzan Fun Facts
"Tarzan" is based on the classic novel "Tarzan of the Apes" by Edgar Rice Burroughs, which was first published in 1912.
The film features songs by legendary musician Phil Collins, who also composed the film's score.
The film's animators studied real-life apes and other primates to create the characters' movements and behavior, resulting in some of the most realistic and naturalistic animation of its time.
The character of Tarzan was designed to have a more muscular and athletic build than previous Disney heroes, in keeping with his status as a wild and rugged jungle man.
The film features a thrilling action sequence in which Tarzan fights off a group of vicious baboons, which was inspired by a similar scene in the original novel.
The film's climactic showdown between Tarzan and the villainous Clayton takes place in a massive treehouse, which was inspired by the real-life Swiss Family Robinson Treehouse attraction at Disneyland.
The film's soundtrack features the hit song "You'll Be in My Heart," which won the Academy Award for Best Original Song.
The film has been praised for its stunning animation, memorable characters, and thrilling action sequences, and has become a beloved classic among fans of Disney animation.
---
Tarzan Crew:
Directors: Kevin Lima and Chris Buck
Producer: Bonnie Arnold
Music: Mark Mancina
---
Tarzan Details
Tarzan Trailer:
---