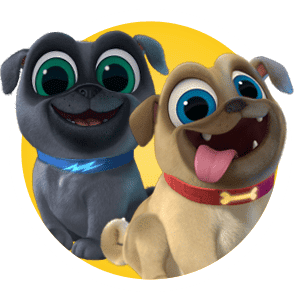 Puppy Dog Pals is a wildly popular new animated children's television show on Disney Junior, which you would think would make it a perfect candidate for the old Disney marketing machine. Not so much. Much like PJ Masks toys last year, it has taken a while for Puppy Dog Pals toys and other products to hit stores.
If your kids are as into the show as my son is, this is a tough phenomenon to explain to them. Fear not, I did some searching around and have compiled this quick rundown of the Puppy Dog Pals toys I was able to find so far. As always, this will be an open post and I will be adding new toys and products as soon as they are released and hit the shelves, so stay tuned!
(click on an item for more product info)
Puppy Dog Pals Toys, Books and Other Products
Note: Some of these links may be affiliate links. For a list of the programs I belong to, please visit my disclosures page.