Here is everything you need to know about the amazing Disney series Jessie including casting, episodes, fun facts and more. I hope you find this listing informative and helpful!
Jessie Description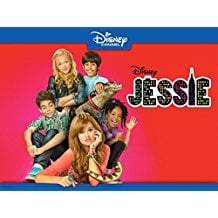 "Jessie" is a live-action comedy television series that aired on Disney Channel from September 30, 2011, to October 16, 2015. The show was created by Pamela Eells O'Connell and stars Debby Ryan in the title role.
The series follows the life of Jessie Prescott (Debby Ryan), a small-town Texan girl who moves to New York City to pursue her dreams of becoming an actress. She accepts a job as a nanny for the Ross family, a wealthy couple with four children: Emma (Peyton List), Luke (Cameron Boyce), Ravi (Karan Brar), and Zuri (Skai Jackson).
As Jessie takes on her new role as a nanny, she faces the challenges of dealing with the diverse personalities and antics of the Ross children. The show follows their misadventures and the humorous situations that arise from Jessie's attempts to balance her acting aspirations with her responsibilities as a nanny.
Throughout the series, Jessie develops a close bond with the Ross children, becoming a mentor and friend to each of them. She forms special connections with each child, and they all learn valuable life lessons from their experiences together.
"Jessie" combines comedy, family dynamics, and heartwarming moments, appealing to its target audience of tweens and young teenagers. The show emphasizes themes of friendship, family, and pursuing one's dreams while navigating the challenges of adolescence.
In addition to the main cast, "Jessie" features recurring appearances by characters like Bertram (Kevin Chamberlin), the sarcastic butler of the Ross family, and Mrs. Kipling, Ravi's pet Asian water monitor lizard.
The success of "Jessie" led to a spin-off series titled "Bunk'd," which follows Emma, Ravi, and Zuri as they attend a summer camp.
---
Jessie Cast:
Debby Ryan: Jessie Prescott
Peyton List: Emma Ross
Cameron Boyce: Luke Ross
Karan Brar: Ravi Ross
Skai Jackson: Zuri Ross
Kevin Chamberlin: Bertram
---
Jessie Details:
Year of Debut: 2011
Year of Finale: 2015
Type of Series: Live-Action
TV Channel/Platform: The Disney Channel
Jessie Trailer:
Buy Movie
---