Here is everything you need to know about the amazing Disney series The New Adventures of Winnie the Pooh  including casting, episodes, fun facts and more. I hope you find this listing informative and helpful!
The New Adventures of Winnie the Pooh  Description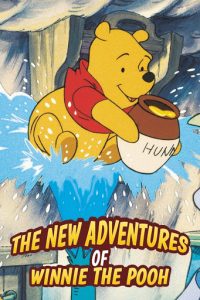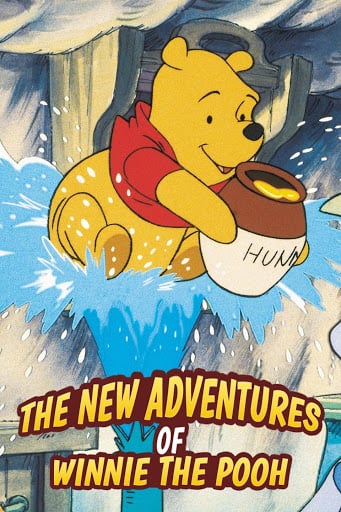 "The New Adventures of Winnie the Pooh" is an animated television series that originally aired from 1988 to 1991. It is based on the beloved characters created by A.A. Milne and features the adventures of Winnie the Pooh and his friends in the Hundred Acre Wood.
The series is produced by Walt Disney Television Animation and is a continuation of the classic "Winnie the Pooh" stories, bringing the characters to life for a new generation of viewers. It maintains the charm and innocence of the original stories while introducing new adventures and storylines.
The main characters in "The New Adventures of Winnie the Pooh" include:
Winnie the Pooh (voiced by Jim Cummings) – The lovable and honey-obsessed bear with a heart of gold.

Piglet (voiced by John Fiedler) – Pooh's timid and anxious best friend, who is always willing to help.

Tigger (voiced by Paul Winchell) – The bouncy and energetic tiger who loves to bounce and have fun.

Eeyore (voiced by Peter Cullen) – The gloomy and melancholic donkey who often loses his tail.

Rabbit (voiced by Ken Sansom) – The practical and organized rabbit who tries to keep order in the Hundred Acre Wood.

Owl (voiced by Hal Smith) – The wise and knowledgeable owl, though not always as wise as he thinks.

Kanga (voiced by Patricia Parris) – Roo's loving and caring mother.

Roo (voiced by Nicholas Melody) – The young and playful kangaroo, Kanga's son and best friend of Tigger.
The series consists of multiple standalone episodes, each focusing on the adventures and misadventures of the Hundred Acre Wood residents. The stories often revolve around themes of friendship, cooperation, problem-solving, and the importance of imagination and creativity.
"The New Adventures of Winnie the Pooh" is known for its heartwarming and wholesome storytelling, catchy musical numbers, and endearing characters. It remains a beloved and timeless animated series that has been cherished by audiences of all ages for its gentle humor and positive messages.
---
The New Adventures of Winnie the Pooh  Cast:
Jim Cummings: Winnie the Pooh
John Fiedler: Piglet
Paul Winchell and Jim Cummings: Tigger
Ken Sansom: Rabbit, Stan the Woozle, Piglet Look-Like, Store Clerk
Peter Cullen: Eeyore
Michael Gough: Gopher
Patricia Parris: Kanga, Christopher Robin's Mother
Nicholas Melody: Roo
Hal Smith: Owl
Timothy Hoskins and Edan Gross: Christopher Robin
Chuck McCann: Heff Heffalump, Vacuum Head
---
The New Adventures of Winnie the Pooh  Details:
The New Adventures of Winnie the Pooh  Trailer:
Buy Movie
---