Here is everything you need to know about the amazing Disney movie Winnie The Pooh including casting, reviews, fun facts and more. I hope you find this listing informative and helpful!
Description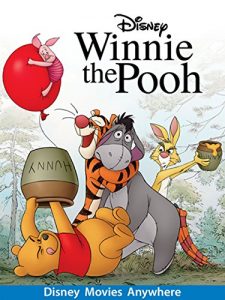 "Winnie the Pooh" is a traditionally animated feature film released by Walt Disney Pictures in 2011. The film is based on the beloved characters created by A.A. Milne and follows the adventures of Winnie the Pooh and his friends in the Hundred Acre Wood.
The story begins with the residents of the Hundred Acre Wood realizing that Christopher Robin has left them a note, but they can't read it. Believing that Christopher Robin has been captured by a creature called the Backson, they set out on a quest to save him.
Throughout the film, Pooh, Piglet, Tigger, Eeyore, Rabbit, Owl, Kanga, and Roo go on various misadventures as they try to decipher the note and find Christopher Robin. Along the way, they encounter funny and heartwarming situations, emphasizing the importance of friendship and teamwork.
The movie maintains the charm and innocence of the original Winnie the Pooh stories, with endearing characters and delightful humor that appeals to audiences of all ages. The animation style is reminiscent of classic hand-drawn Disney films, adding to its nostalgic appeal.
"Winnie the Pooh" received positive reviews for its faithful adaptation of the source material, whimsical storytelling, and the adorable portrayal of the characters. The film also features several catchy songs, including "The Tummy Song," "A Very Important Thing to Do," and "Everything is Honey."
Overall, "Winnie the Pooh" is a heartwarming and delightful family film that captures the essence of the classic tales and characters that have been beloved by generations. It serves as a lovely tribute to the timeless world of the Hundred Acre Wood and remains a cherished addition to the Disney animated film library.
---
Crew:
Director: Stephen Anderson and Don Hall
Producers: Peter Del Vecho and Clark Spencer
Music: Henry Jackman
---
Additional Details
---
Winnie The Pooh Trailer:
---