Play Disney Parks Mobile App
Last Updated on: October 20th, 2019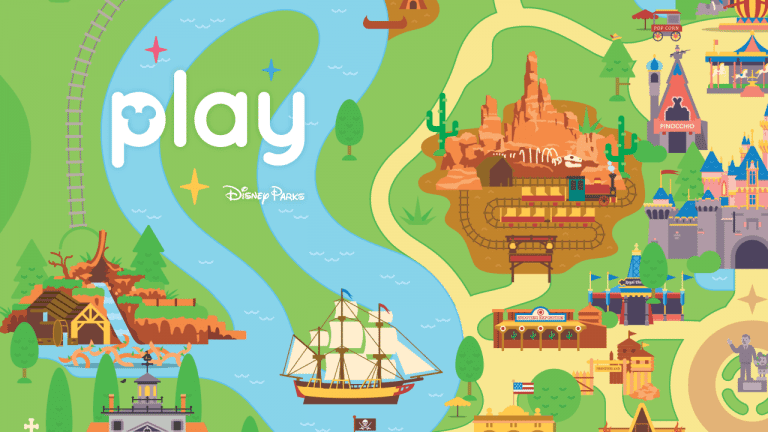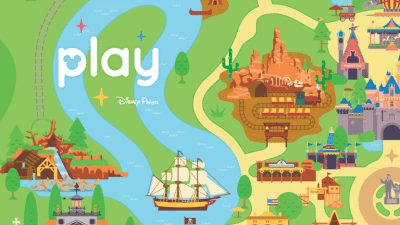 Play Disney Parks Mobile App Description:
Guests can explore the Disney theme parks like never before with the Play Disney Parks mobile app, a transformative new digital entertainment offering that will make its official debut on June 30 at Walt Disney World Resort in Florida and Disneyland Resort in California.
The Play Disney Parks app will bring to life unique interactive experiences that enable guests of all ages to access a wide range of activities including themed games, Disney trivia, digital achievements, music and so much more – whether they are playing on Main Street, U.S.A. or waiting in line at beloved attractions.
Developed in close collaboration with Walt Disney Imagineering, The app was designed for families and guests to enjoy together, with group play options that enable everyone to join in on the fun while staying fully engaged in the immersive environments of Disney parks. (source)
Songs of Disney Feature:
Disney has integrated music playlists from Apple Music into the app to give users the complete Disney immersion. One of the most popular playlist included in the app is one that was curated by Disney legendary musician Richard Sherman (of the Sherman Brothers fame) titled 'Disney Park Hits.' The new soundtrack features Sherman-written songs based on his experiences with Disney parks attractions. It is a pretty amazing collection of songs and just enough to get you in the Disney spirit before heading out for a day at the parks.
In-App Games:
In May 2019, Disney announced the addition of two new mobile games to the Play Disney Parks app. Here is a quick t each of them:
The Zip-A-Dee-Doo-Dah Day:
Guests will find their laughing place as they play together through a series of Splash Mountain-themed mini-games featuring some woodland pals from the attraction. After completing these whimsical challenges, guests are rewarded with special photo frames to help them capture their memories. This experience is a great way to turn wait time into play time while waiting in line for the attraction, and it can also be played anywhere at Walt Disney World Resort! (source)
Disney Kidcot Puzzle Hunt:
Guests will embark on an interactive world tour to find physical jigsaw puzzle pieces throughout the Kidcot Fun Stops in all 11 World Showcase pavilions. After completing a pavilion's puzzle hunt through the app, guests are rewarded with digital jigsaw puzzles and special photo frames themed to each pavilion to commemorate their journey around the world. It's a perfect companion to the existing Kidcot Fun Stop activities the park offers. (source)
Commemorative Pins:
In July 2019, Disney announced a series of new Disney pins that commemorate various digital achievements within the app. The three pins in this set feature a Pirates of the Caribbean High Seas Scallywag pirate, a hitchhiking ghost from The Haunted Mansion and C-3PO from Star Tours.
Here is what Disney says you need to do to earn a pin:
"To earn these achievements in the Play Disney Parks app, guests simply need to be logged in, opted into Bluetooth and Location Services, and ride the attractions featuring the achievements. Once the qualifying achievement has been earned and unlocked in the app, guests can show the digital achievement screen to a cast member to purchase the applicable commemorative pin." (source)
and here is where you can purchase your unlocked pin:
Disneyland:
High Seas Scallywag and Hitchhiking Ghost pin: Pieces of Eight in New Orleans Square.
Star Tourist pin: The Star Trader in Tomorrowland.
All three pins: Westward Ho Trading Company in Frontierland.
Disney World:
High Seas Scallywag pin: Plaza del Sol Caribe Bazaar.
Hitchhiking Ghost pin: Memento Mori.
Star Tourist pin: Tatooine Traders.
All three pins: Frontier Trading Post.
---
Related News:
---