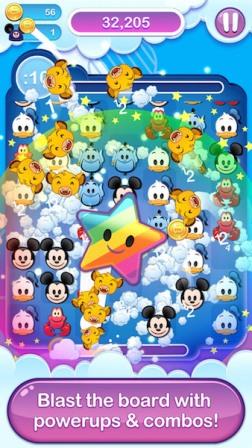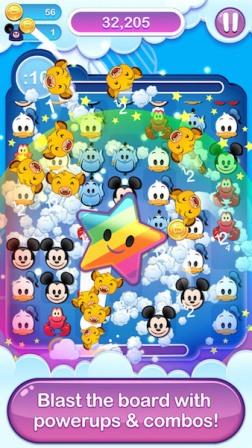 Disney launched a new mobile game today titled Disney Emoji Blitz. Here is what you need to know:
Game Type: Keyboard Utility and Puzzle Game
Available Platforms: iOS | Android
Disney Content:
Disney and Pixar Characters
Game Summary:
A fast-paced match-3 game, Disney Emoji Blitz lets players match emojis to score points and unlock new Disney and Pixar emojis. Each emoji collected blasts the board with expressive power-ups like icing away emojis with Elsa from "Frozen" or scaring emojis with Sulley from "Monsters Inc." Players complete missions to boost the score and earn prizes such as rare Disney Parks-themed Mickey Premium Bar, Matterhorn and Mickey Mouse Ear Hat emojis.

Once an emoji is collected within the game, it is also unlocked in the Disney Emoji Blitz keyboard, which can be used to send Disney and Pixar emojis to friends in messages. With over 6 billion emojis sent around the world a day, heart-eyed Tinker Bell, unforgettable Dory, singing Ariel and grinning Genie will make conversations with friends and family more magically emotional.
Teaser Trailer: