Here is everything you need to know about Walt Disney World's Magic Kingdom's extinct American Journeys show including history, fun facts, photos and more. I hope you find this listing informative and helpful!
American Journeys | Disney World Description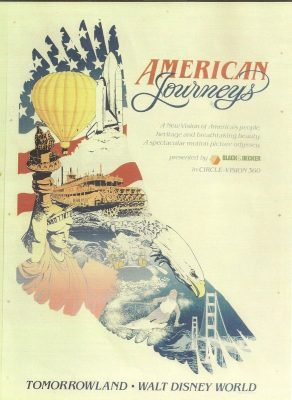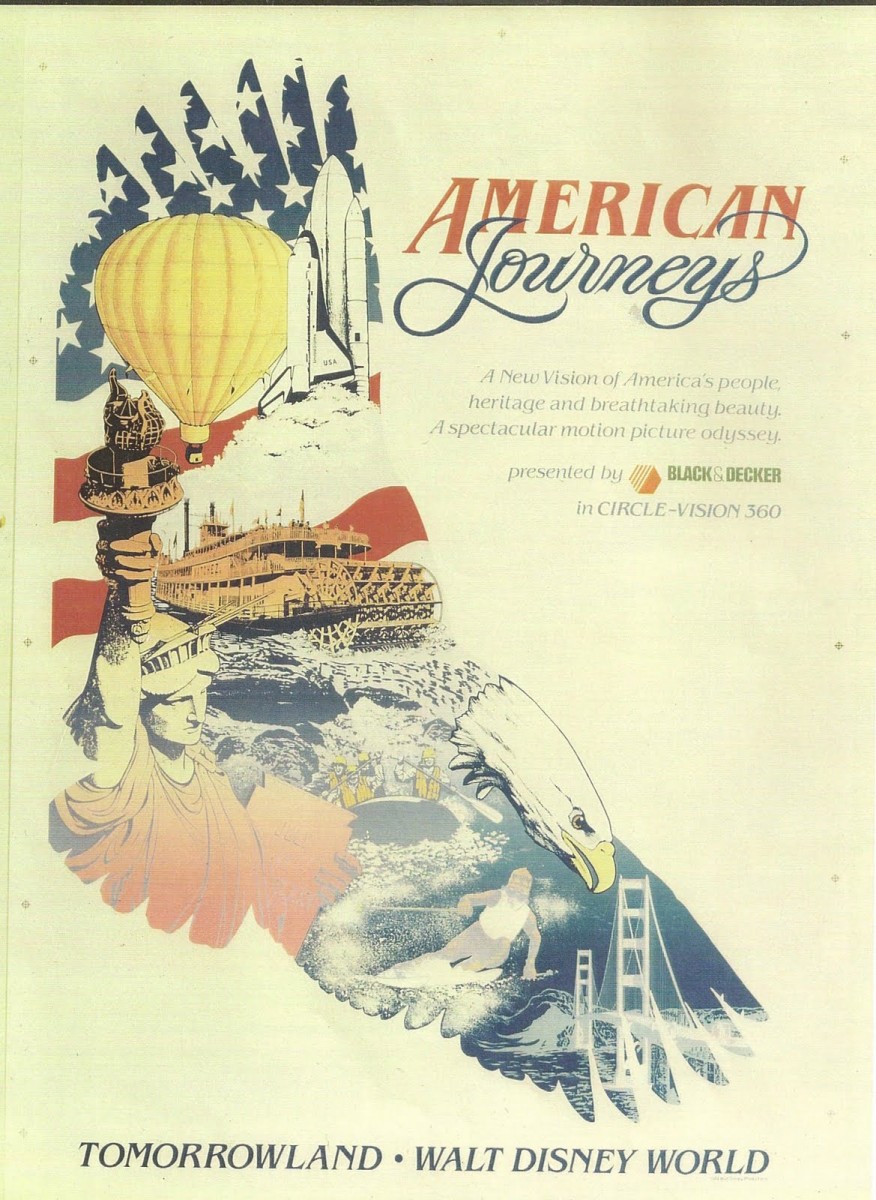 American Journeys was a 360-degree panoramic film attraction that was featured in multiple Disney theme parks, including Epcot at Walt Disney World in Florida. The attraction provided guests with an immersive cinematic experience that showcased the beauty and diversity of the United States.
In Epcot, American Journeys was located in The American Adventure Pavilion, which is part of the World Showcase area. The pavilion's primary attraction, "The American Adventure," was a stage show that highlighted key moments in American history. American Journeys, on the other hand, complemented the pavilion's offerings by focusing on the natural beauty and geographic wonders of the country.
The film took guests on a virtual journey through various regions of the United States, offering stunning visuals of breathtaking landscapes, national parks, iconic landmarks, and cultural destinations. It celebrated the diversity of the nation's geography, from the majestic mountains to the vast plains, from the rugged coastlines to the serene lakes.
The presentation used Circle-Vision 360 technology, which surrounded guests with a circular screen, providing a seamless and immersive viewing experience. The nine 35mm cameras positioned around the theater captured different perspectives, allowing guests to feel as if they were right in the middle of the scenes being shown.
American Journeys was a visually stunning attraction that aimed to showcase the vastness and natural wonders of America. The film was set to a captivating musical score, adding to the emotional impact of the breathtaking imagery. It replaced the earlier circle-vision movie Magic Carpet 'Round the World in 1984 and was replaced by the iconic The Timekeeper attraction in 1994.
---
American Journeys | Disney World Fun Facts
The film was written by Randy Bright and Rick Harper and directed by Jeff Billy.
The film was also shown in Disneyland from 1984-1996 and Tokyo Disneyland from 1986-1992.
---
American Journeys | Disney World Details
---