Here is everything you need to know about Walt Disney World's Magic Kingdom's extinct If You Had Wings ride including history, fun facts, photos and more. I hope you find this listing informative and helpful!
If You Had Wings | Disney World Description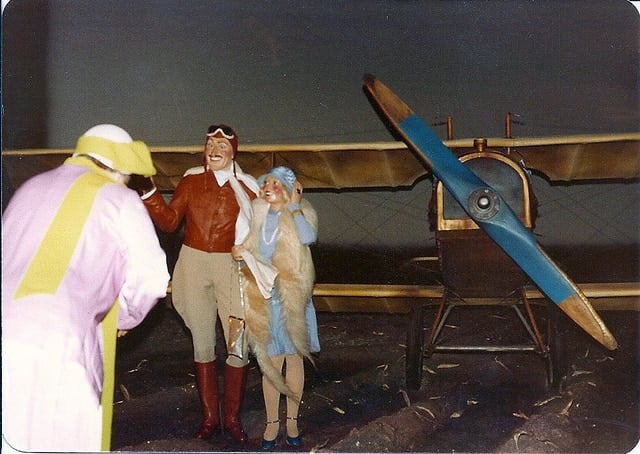 "If You Had Wings" was a flight simulator attraction located at the Magic Kingdom in Walt Disney World Resort in Florida. The ride was opened in 1972 and was sponsored by Eastern Airlines. It was located in Tomorrowland and was an Omnimover attraction. The ride simulators would take guests on a virtual flight to various exotic locations such as Nassau, The Great Barrier Reef, and Rio de Janeiro, showcasing the sights and sounds of the destinations. The ride had a message of encouraging people to travel more, and the ride's slogan was "If you had wings, you could fly anywhere in the world." The ride was closed in 1987 and was replaced by the Delta Dreamflight, which was also sponsored by Delta Airlines and had a similar theme of showcasing different destinations around the world.
---
If You Had Wings | Disney World Fun Facts
The attraction was sponsored by Eastern Air Lines, and it was one of the first flight simulator rides at Disney World.
The attraction's queue featured a number of interactive elements, such as a large airplane model, and a number of Tomorrowland-themed posters and signs.
The attraction was popular among guests looking for a fun and thrilling ride, and for those who wanted to experience the feeling of flying.
The ride featured a number of different scenes, including views of tropical locations such as the Caribbean, Mexico, and Florida.
"If You Had Wings" was replaced by "Delta Dreamflight" which had a similar concept, but it was sponsored by Delta Air Lines. After that, it was replaced by "Dreamflight" which was a simulator ride that took guests on a journey through different parts of the world. It closed in 1998 and it was replaced by "Buzz Lightyear's Space Ranger Spin"
---
If You Had Wings | Disney World Details
If You Had Wings | Disney World Experience:
---
---