Here is everything you need to know about Walt Disney World's Magic Kingdom's extinct Mike Fink Keel Boats attraction including history, fun facts, photos and more. I hope you find this listing informative and helpful!
Mike Fink Keel Boats | Disney World Description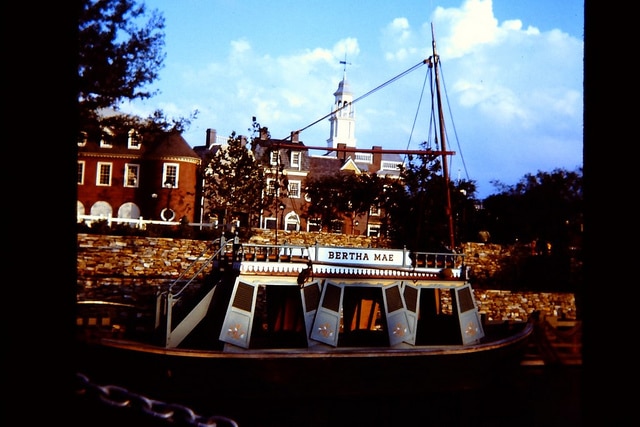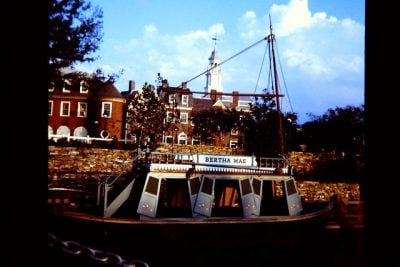 The Mike Fink Keel Boats was a boat ride experience that traveled the Rivers of America around Tom Sawyer Island in the Magic Kingdom's Liberty Square and Frontierland areas.  The ride featured a number of small keelboats that were based on the ones Davy Crockett raced in his popular Disney movies. The boats ran from 1971 to 2001 and then closed permanently.
---
Mike Fink Keel Boats | Disney World Fun Facts
The Mike Fink Keel Boats were named after Mike Fink, a legendary American folk hero who was known as the "King of the River."
The attraction was a guided boat ride that took guests on a journey along the Rivers of America, past Frontierland and Liberty Square.
The boats were designed to resemble traditional keelboats, which were used on the Mississippi River during the 19th century.
The Mike Fink Keel Boats featured a live narrator who would tell the story of Mike Fink and the history of the Mississippi River during the ride.
The attraction was popular among guests and was known for its peaceful and leisurely atmosphere, it was a great way to relax and enjoy the beautiful views of the Magic Kingdom.
The attraction was closed in 2001 due to low attendance and it was replaced by the Liberty Square Riverboat and the Tom Sawyer Island rafts.
---
Mike Fink Keel Boats | Disney World Details
Mike Fink Keel Boats | Disney World Experience:
---
---