Here is everything you need to know about the amazing UP! A Great Bird Adventure attraction at Walt Disney World's Disney's Animal Kingdom including history, reviews, fun facts, photos and more. I hope you find this listing informative and helpful!
UP! A Great Bird Adventure | Disney World Description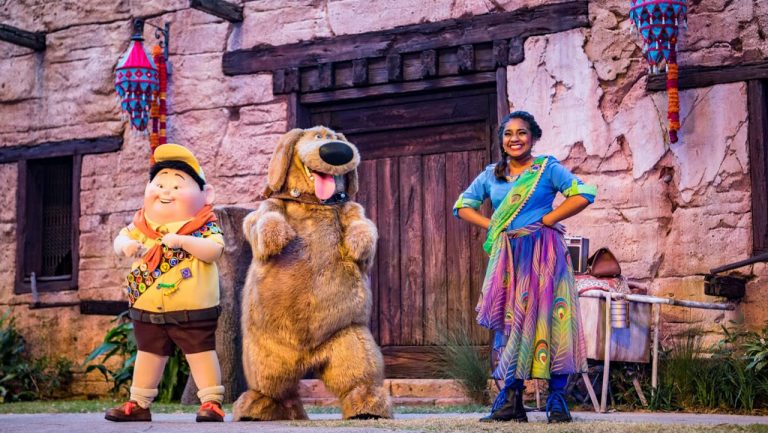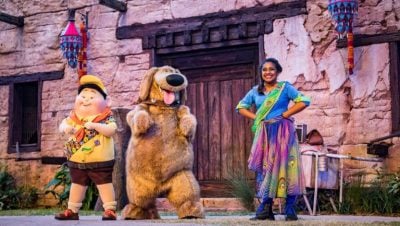 At UP!  A Great Bird Adventure, join Wilderness Explorer Russell and his furry friend Dug on a flap-happy adventure sure to send spirits soaring. As Russell ventures out to earn his Bird Badge, he and Dug find themselves in the village of Anandapur where they meet the lively Troop Leader Jones, who teaches them about bird species from around the world.
Prepare for breathtaking fun with these free-flying fowl… along with a few other surprises!
The show runs—well, flies—throughout the day at Disney's Animal Kingdom park. (source)
---
UP! A Great Bird Adventure | Disney World Fun Facts
Length of show: 25 minutes.
Number of bird species in the show: 15 species
Number of animal trainers involved in training and rehearsing the show: 20 animal trainers
---
UP! A Great Bird Adventure | Disney World Details
UP! A Great Bird Adventure | Disney World Experience:
---
Disney Character(s) in this Post:
Dug (Up)
---