Here is everything you need to know about the amazing Marvel Studios movie Guardians of the Galaxy Vol 2 including casting, reviews, fun facts and more. I hope you find this listing informative and helpful!
Guardians of the Galaxy Vol 2 Description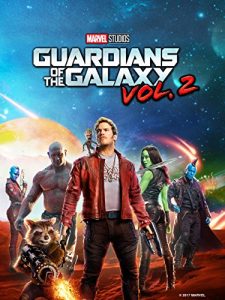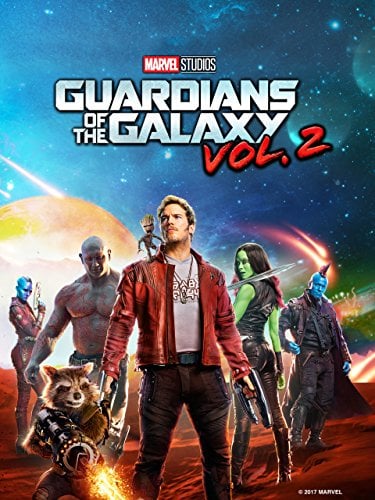 "Guardians of the Galaxy Vol. 2" is a 2017 superhero film and the sequel to the 2014 film "Guardians of the Galaxy." Directed by James Gunn, the film is part of the Marvel Cinematic Universe (MCU) and the fifteenth film in the series. It continues the adventures of the Guardians of the Galaxy, a group of intergalactic misfits who have formed an unlikely alliance to protect the galaxy from various threats.
In the film, the Guardians, led by Peter Quill/Star-Lord (Chris Pratt), are hired by the Sovereign, a race of genetically engineered beings, to protect valuable batteries from a powerful interdimensional creature called the Abilisk. In return, the Guardians are promised the release of Gamora's (Zoe Saldana) sister, Nebula (Karen Gillan), who was captured by the Sovereign.
However, after Rocket (voiced by Bradley Cooper) steals some of the valuable batteries, the Sovereign fleet pursues the Guardians, leading to a dramatic space battle. During the chaos, the Guardians' ship is rescued by Ego (Kurt Russell), who reveals himself to be Peter Quill's long-lost father. Ego takes Peter, Gamora, and Drax (Dave Bautista) to his home planet, while Rocket and Baby Groot (voiced by Vin Diesel) stay behind to repair the ship and guard Nebula.
As the team uncovers the truth about Ego's sinister intentions, they must confront their own family issues and come together to save the galaxy once again.
"Guardians of the Galaxy Vol. 2" continues the humor, action, and music-driven storytelling that made the first film a hit. The soundtrack, featuring classic '70s and '80s songs, is again a significant element in the film's narrative and character development. The film delves deeper into the characters' backgrounds, emotions, and relationships, adding depth to their personalities.
The sequel received positive reviews from critics and audiences alike, praising its humor, visual effects, character development, and emotional moments. The performances of the main cast were highly acclaimed, particularly the dynamic between Chris Pratt and Kurt Russell as father and son.
"Guardians of the Galaxy Vol. 2" was a commercial success, grossing over $860 million worldwide. It further solidified the popularity of the Guardians of the Galaxy as iconic Marvel characters and cemented their place as fan-favorites within the MCU.
The film's success also paved the way for further appearances of the Guardians in subsequent MCU films, including "Avengers: Infinity War" and "Avengers: Endgame," where they played significant roles in the epic battle against the villain Thanos.
Overall, "Guardians of the Galaxy Vol. 2" is celebrated for its humor, heart, and compelling character-driven storytelling, contributing to the ongoing success of the Marvel Cinematic Universe.
---
Guardians of the Galaxy Vol 2 Cast:
Pom Klementieff: Mantis
Karen Gillan: Nebula
David Bautista: Drax the Destroyer
Zoe Saldana: Gamora
Vin Diesel: Groot
Bradley Cooper: Rocket
Chris Pratt: Peter Quill / Star Lord
Michael Rooker: Yondu Udonta
Elizabeth Debicki: Ayesha
Chris Sullivan: Taserface
Sean Gunn: Kraglin
Sylvester Stalone: Stakar Ogord
Kurt Russell: Ego
---
Guardians of the Galaxy Vol 2 Crew:
Director: James Gunn
Screenwriters: James Gunn
Producer: Kevin Feige
---
Guardians of the Galaxy Vol 2 Details
Movie Studio: Marvel Studios
Year Released: 2017
Type of Movie: Live Action
Box Office: $863.8 million
Awards: Nominated Grammy Award; Nominated Academy Award
Guardians of the Galaxy Vol 2 Trailer:
---
Marvel Character(s) in this Post:
Ayesha