Here is everything you need to know about the amazing Disney series Marvel's Guardians of the Galaxy including casting, episodes, fun facts and more. I hope you find this listing informative and helpful!
Marvel's Guardians of the Galaxy Description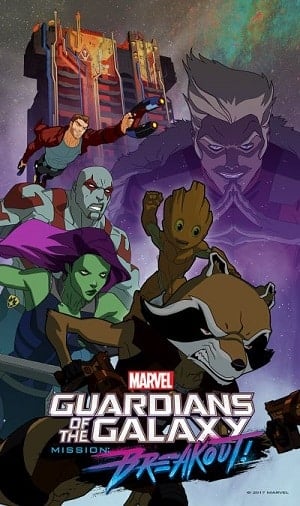 "Marvel's Guardians of the Galaxy" features themes of redemption and the importance of friendships and family told through a series of riveting sequential story arcs. The series follows the newly formed team that finds a strange artifact keyed only to the DNA of Peter Quill.
Upon opening it, Quill unleashes a treasure map leading to a powerful weapon known as the Cosmic Seed, which is capable of giving birth to the next universe.
It's up to the Guardians to find, protect and ultimately destroy the Cosmic Seed in order to keep it out of the hands of those who would abuse its power, from galactic big boss Thanos to the conniving brothers the Collector and the Grandmaster, to a resurrected Ronan, to the ultimate trickster, Loki, in order to save the universe.
---
Marvel's Guardians of the Galaxy Cast:
Will Friedle: Peter Quill/Star-Lord
Trevor Devall: Rocket Raccoon
Vanessa Marshall: Gamora
David Sobolov: Drax the Destroyer
Kevin Michael Richardson: Groot
James Arnold Taylor: Yondu
---
Marvel's Guardians of the Galaxy Crew:
Executive Producers: Alan Fine, Dan Buckley, Joe Quesada and Jeph Loeb
Co-Executive Producers: Stan Lee, Eric Radomski, Cort Lane and Stephen Wacker
Supervising Producers: Marty Isenberg and Harrison Wilcox
Consulting Producer: Steven Melching
Supervising Director: Leo Riley
---
Marvel's Guardians of the Galaxy Details:
Year of Debut: 2015
Year of Finale: 2019
Type of Series: Animated
TV Channel/Platform: DisneyXD
Marvel's Guardians of the Galaxy Trailer: