Here is everything you need to know about the amazing Marvel Studios movie Guardians of the Galaxy including casting, reviews, fun facts and more. I hope you find this listing informative and helpful!
Guardians of the Galaxy Description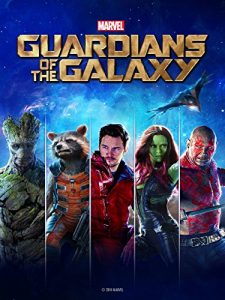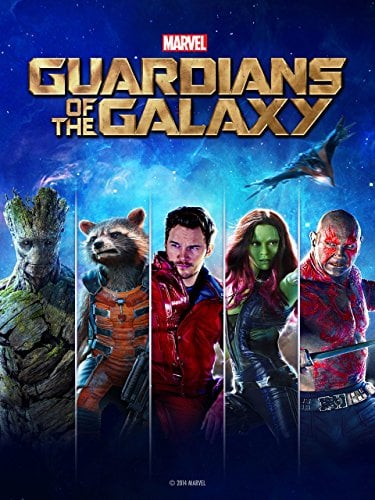 "Guardians of the Galaxy" is a 2014 superhero film based on the Marvel Comics superhero team of the same name. Directed by James Gunn, the film is part of the Marvel Cinematic Universe (MCU) and is the tenth film in the series. It was the first film in the franchise to focus on a group of lesser-known characters.
The film follows Peter Quill (Chris Pratt), a human who was abducted from Earth as a child and grew up as a thief and adventurer under the name "Star-Lord." After stealing a mysterious orb, Quill becomes the target of various parties, including the powerful villain Ronan the Accuser (Lee Pace) and the enigmatic assassin Gamora (Zoe Saldana), who wants to use the orb's power to destroy entire planets.
During a prison escape, Quill forms an unlikely alliance with a group of intergalactic misfits: the revenge-seeking Drax the Destroyer (Dave Bautista), the genetically engineered raccoon Rocket (voiced by Bradley Cooper), and the tree-like humanoid Groot (voiced by Vin Diesel). Together, they become known as the "Guardians of the Galaxy" and set out to stop Ronan and save the galaxy.
"Guardians of the Galaxy" stands out from other superhero films due to its unique blend of action, comedy, and music. The film features an iconic '70s and '80s pop soundtrack, which serves as a prominent aspect of the storytelling and character development.
The film received critical acclaim for its fresh and innovative take on the superhero genre, its well-rounded characters, and the chemistry among the cast. It was praised for its humor, action sequences, and emotional depth. Chris Pratt's performance as Star-Lord was particularly well-received, establishing him as a leading man in Hollywood.
"Guardians of the Galaxy" was a commercial success, grossing over $770 million worldwide. It also spawned a successful sequel, "Guardians of the Galaxy Vol. 2," released in 2017, and the characters have appeared in other MCU films as well.
The success of "Guardians of the Galaxy" contributed to the expansion of the MCU, showcasing that Marvel could take risks with lesser-known characters and still create compelling and entertaining stories. The film's unique charm and appeal to both comic book fans and general audiences further solidified the Marvel Cinematic Universe as a dominant force in modern cinema.
---
Guardians of the Galaxy Cast:
Karen Gillan: Nebula
David Bautista: Drax the Destroyer
Zoe Saldana: Gamora
Vin Diesel: Groot
Bradley Cooper: Rocket
Chris Pratt: Peter Quill / Star Lord
Michael Rooker: Yondu Udonta
Lee Pace: Ronan the Accuser
Djimon Hounou: Korath
John C Reilly: Rhomann Dey
Glen Close: Irani Rael
Benicio del Toro: The Collector
---
Guardians of the Galaxy Crew:
Director: James Gunn
Screenwriters: James Gunn and Nicole Perlman
Producer: Kevin Feige
---
Guardians of the Galaxy Details
Movie Studio: Marvel Studios
Year Released: 2014
Type of Movie: Live Action
Box Office: $773.3 million
Awards: Nominated Grammy Award; Nominated Academy Award
Guardians of the Galaxy Trailer:
---