Here is everything you need to know about the amazing Disney movie Maleficent Mistress of Evil including casting, reviews, fun facts and more. I hope you find this listing informative and helpful!
Maleficent Mistress of Evil Description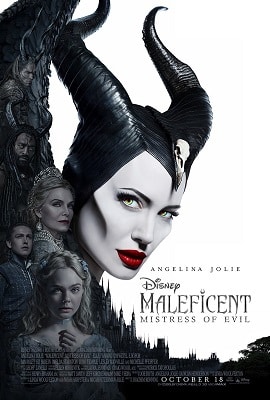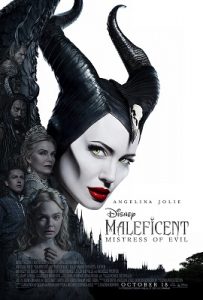 "Maleficent: Mistress of Evil" is a fantasy adventure film released in 2019, directed by Joachim Rønning. It is a sequel to the 2014 film "Maleficent" and is based on the iconic Disney character Maleficent from the classic animated film "Sleeping Beauty."
The movie continues the story of Maleficent (played by Angelina Jolie), the powerful fairy and former villain, who is now a protector of the magical Moors and the godmother to Princess Aurora (played by Elle Fanning). The film explores Maleficent's complicated relationship with humans and her struggle to find acceptance in a world where she is feared and misunderstood.
When Aurora accepts Prince Phillip's (played by Harris Dickinson) marriage proposal, Maleficent is skeptical about the union and her future as a mother figure to Aurora. Her fears are confirmed when she meets Prince Phillip's mother, Queen Ingrith (played by Michelle Pfeiffer), who harbors animosity towards the magical creatures of the Moors.
As tensions rise between the humans and the magical beings, Maleficent finds herself at odds with Queen Ingrith and must confront her own past to protect Aurora and the Moors. The film delves into themes of identity, family, and the power of love and forgiveness.
"Maleficent: Mistress of Evil" is known for its stunning visual effects, elaborate costumes, and epic action sequences. Angelina Jolie's portrayal of Maleficent continues to be a highlight of the film, bringing depth and complexity to the iconic character.
The movie also introduces new characters, including Connal (played by Chiwetel Ejiofor), a fellow dark fey who becomes an ally to Maleficent, and Borra (played by Ed Skrein), a leader of the winged creatures who resist the humans' oppression.
While "Maleficent: Mistress of Evil" received mixed reviews from critics, it was well-received by audiences and performed strongly at the box office. Fans of the first film appreciated the expansion of the magical world and the exploration of Maleficent's backstory.
Overall, "Maleficent: Mistress of Evil" is a visually stunning and emotionally engaging fantasy film that provides a fresh perspective on the classic fairy tale. It offers a powerful message about embracing differences and the importance of love and acceptance, making it a compelling addition to the Maleficent saga and Disney's reimagining of classic tales from a different perspective.
---
Maleficent Mistress of Evil Cast:
---
Maleficent Mistress of Evil Crew:
Directed by: Joachim Renning
Produced by: Angelina Joile, Joe Roth
Screenplay by: Jez Butterworth, Linda Woolverton
Music: Geoff Zanelli
---
Maleficent Mistress of Evil Details
Maleficent Mistress of Evil Trailer:
---