Here is everything you need to know about the amazing Disney movie Sleeping Beauty including casting, reviews, fun facts and more. I hope you find this listing informative and helpful!
Sleeping Beauty Description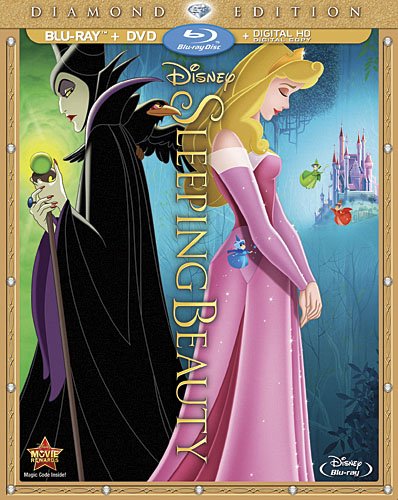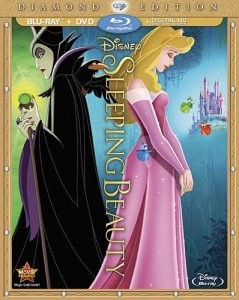 Sleeping Beauty is a classic animated film released by Walt Disney Productions in 1959. It is based on the fairy tale "Sleeping Beauty" by Charles Perrault and the Brothers Grimm.
The film tells the story of Princess Aurora, who is cursed at birth by the evil fairy Maleficent. The curse states that Aurora will prick her finger on the spindle of a spinning wheel and fall into a deep sleep, only to be awakened by true love's kiss. In an effort to protect her, the good fairy Merryweather alters the curse so that Aurora will only sleep until she is awakened by true love's kiss.
The film follows Aurora's journey as she grows up in the woods, under the care of three good fairies named Flora, Fauna, and Merryweather, who have disguised her as a peasant girl named Briar Rose. As Aurora approaches her 16th birthday, the fairies reveal her true identity, leading to an encounter with Maleficent and the fulfillment of the curse.
Sleeping Beauty is known for its stunning animation, elaborate artistry, and memorable musical score composed by Pyotr Ilyich Tchaikovsky. The film showcases the distinctive visual style of Disney's animation during the late 1950s and early 1960s.
While the film wasn't a box office success upon its initial release, Sleeping Beauty has since become a beloved classic and is recognized as one of Disney's iconic princess films. It has been appreciated for its timeless storytelling, beautiful visuals, and memorable characters, including Aurora, Prince Phillip, and the formidable Maleficent.
---
Sleeping Beauty Fun Facts
The movie is based on the fairy tale The Sleeping Beauty in the Woods by Charles Perrault.
This was the last fairy tale Disney would adapt into an animated movie until 1989's The Little Mermaid.
Prince Phillip is the first Disney prince with a name.
The movie appeared in theaters with the Disney short Grand Canyon, which won an Oscar.
The movie has been re-released to theaters 4 times since its initial run.
Sleeping Beauty Castle in Disneyland actually opened 4 years before the movie came out.
---
Sleeping Beauty Crew:
Directors: Clyde Geronimi, Eric Larson, Wolfgang Retherman and Les Clark
Producer: Walt Disney
Writer: Erdman Penner
Music: George Bruns
---
Sleeping Beauty Details
Sleeping Beauty Trailer:
---