Here is everything you need to know about the amazing Pixar movie Ratatouille including casting, reviews, fun facts and more. I hope you find this listing informative and helpful!
Ratatouille Description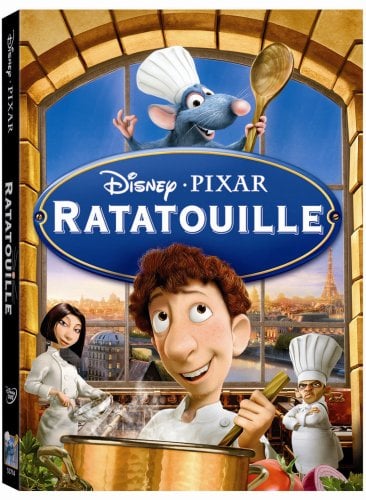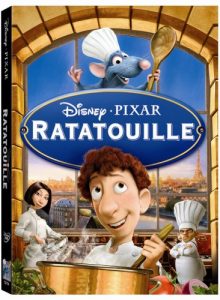 In Disney Pixar's animated hit Ratatouille, you are transported to one of Paris' finest restaurants, where Remy, a determined young rat, dreams of becoming a renowned French chef. Torn between his family's wishes and his true calling, Remy and his pal Linguini set in motion a hilarious chain of events that turns the City of Lights upside down.
---
Ratatouille Fun Facts
The film was directed by Brad Bird, who also wrote the screenplay and provided the voice for the character of Edna Mode in "The Incredibles."
"Ratatouille" tells the story of Remy, a rat with a passion for cooking, who forms an unlikely alliance with Linguini, a garbage boy at a prestigious Parisian restaurant.
The film's title is a reference to the traditional French dish ratatouille, which plays a significant role in the story.
To accurately depict the culinary world, the filmmakers consulted with renowned French chef Thomas Keller and even worked in the kitchen of his Michelin-starred restaurant, The French Laundry.
The character of Remy was animated using a combination of live-action footage of a rat, hand-drawn sketches, and computer-generated imagery.
"Ratatouille" received critical acclaim for its storytelling, animation, and themes of following one's passion, defying stereotypes, and the power of great food.
The voice cast includes Patton Oswalt as Remy, Lou Romano as Linguini, and Brad Garrett as the intimidating chef, Gusteau.
The film won the Academy Award for Best Animated Feature and was also nominated for Best Original Score and Best Sound Editing.
"Ratatouille" features beautiful depictions of Paris, showcasing its iconic landmarks and the vibrant atmosphere of the city.
The film's release inspired the creation of the Ratatouille: The Adventure attraction at Disneyland Paris, where visitors can experience a 4D ride through Gusteau's restaurant.
---
Ratatouille Crew:
Director: Brad Bird
Producer: Brad Lewis
Writer: Brad Bird
---
Ratatouille Details
Ratatouille Trailer:
---