Here is everything you need to know about the amazing Lucasfilm movie Rogue One: A Star Wars Story including casting, reviews, fun facts and more. I hope you find this listing informative and helpful!
Rogue One: A Star Wars Story Description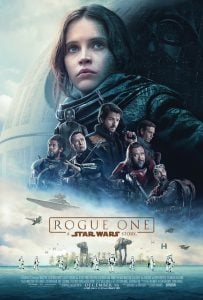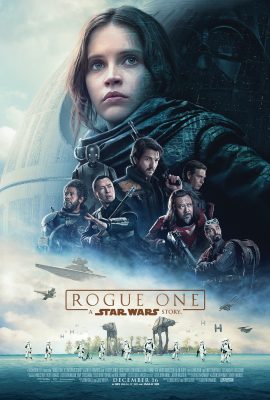 "Rogue One: A Star Wars Story" is a standalone film in the "Star Wars" franchise, released in 2016. Directed by Gareth Edwards, the movie is set just before the events of the original 1977 film, "Star Wars: A New Hope."
The story follows Jyn Erso, portrayed by Felicity Jones, the daughter of Galen Erso, a scientist who was coerced by the Galactic Empire to build the Death Star, a superweapon capable of destroying entire planets. The Rebel Alliance learns of the Death Star's existence and believes that Jyn may hold the key to finding her father and uncovering a weakness in the battle station.
Jyn teams up with a group of rebels, including Cassian Andor, played by Diego Luna, and the sarcastic droid K-2SO, voiced by Alan Tudyk. Together, they set out on a dangerous mission to steal the plans for the Death Star, which will later be used by the Rebel Alliance in "Star Wars: A New Hope."
"Rogue One" is praised for its darker and grittier tone compared to the main episodic films. It also explores the sacrifices made by ordinary people in the fight against tyranny, showcasing a more grounded perspective on the "Star Wars" universe.
The film's spectacular action sequences, impressive visual effects, and well-developed characters earned it both critical and commercial success. "Rogue One: A Star Wars Story" is widely regarded as a worthy addition to the "Star Wars" canon and a compelling standalone film that complements and enhances the original trilogy.
---
Rogue One: A Star Wars Story Cast:
Felicity Jones: Jyn Erso
Beau Gadsdon: 8-year-old Jyn Erso
Dolly Gadsdon: 4-year-old Jyn Erso
Diego Luna: Cassian Andor
Ben Mendelsohn: Orson Krennic
Donnie Yen: Chirrut Îmwe
Mads Mikkelsen: Galen Erso
Alan Tudyk: K-2SO
Riz Ahmed: Bodhi Rook
Jiang Wen: Baze Malbus
Forest Whitaker: Saw Gerrera
---
Rogue One: A Star Wars Story Crew:
Director: Gareth Edwards
Producers: Kathleen Kennedy, Allison Shearmur and Simon Emanuel
Screenplay: Chris Weitz and Tony Gilroy
Story: John Knoll and Gary Whitta
Music: Michael Giacchino
Cinematography: Greig Fraser
---
Rogue One: A Star Wars Story Details
Rogue One: A Star Wars Story Trailer:
---