Here is everything you need to know about the amazing Lucasfilm movie Rogue One: A Star Wars Story including casting, reviews, fun facts and more. I hope you find this listing informative and helpful!
Rogue One: A Star Wars Story Description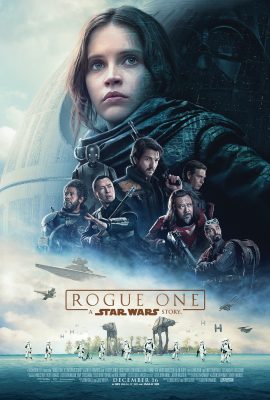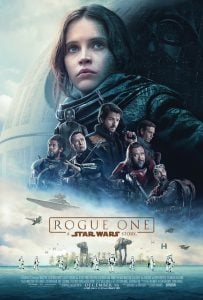 From Lucasfilm comes the first of the Star Wars standalone films, "Rogue One: A Star Wars Story," an all-new epic adventure. In a time of conflict, a group of unlikely heroes band together on a mission to steal the plans to the Death Star, the Empire's ultimate weapon of destruction. This key event in the Star Wars timeline brings together ordinary people who choose to do extraordinary things, and in doing so, become part of something greater than themselves.
Rogue One takes place between Episodes 3 and 4. You may remember this piece from the opening crawl of Episode 4 (A New Hope):
It is a period of civil war.
Rebel spaceships, striking
from a hidden base, have won
their first victory against
the evil Galactic Empire.

During the battle, Rebel
spies managed to steal secret
plans to the Empire's
ultimate weapon, the DEATH
STAR, an armored space
station with enough power
to destroy an entire planet
Well, that battle and the theft of the secret plans are what just about everyone expects the plot of Rogue One to focus on.
The movie takes place in Jedha (a snow-covered Jedi holy site), Scarif (a tropical planet where the Death Star is built) and, of course, in space.
---
Rogue One: A Star Wars Story Cast:
Felicity Jones: Jyn Erso
Beau Gadsdon: 8-year-old Jyn Erso
Dolly Gadsdon: 4-year-old Jyn Erso
Diego Luna: Cassian Andor
Ben Mendelsohn: Orson Krennic
Donnie Yen: Chirrut Îmwe
Mads Mikkelsen: Galen Erso
Alan Tudyk: K-2SO
Riz Ahmed: Bodhi Rook
Jiang Wen: Baze Malbus
Forest Whitaker: Saw Gerrera
---
Rogue One: A Star Wars Story Crew:
Director: Gareth Edwards
Producers: Kathleen Kennedy, Allison Shearmur and Simon Emanuel
Screenplay: Chris Weitz and Tony Gilroy
Story: John Knoll and Gary Whitta
Music: Michael Giacchino
Cinematography: Greig Fraser
---
Rogue One: A Star Wars Story Details
Rogue One: A Star Wars Story Trailer:
---