Here is everything you need to know about the amazing Disney movie The Cheetah Girls 2 including casting, reviews, fun facts and more. I hope you find this listing informative and helpful!
The Cheetah Girls 2 Description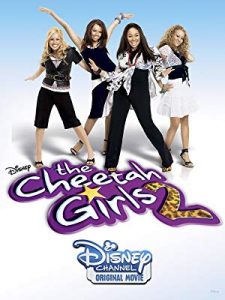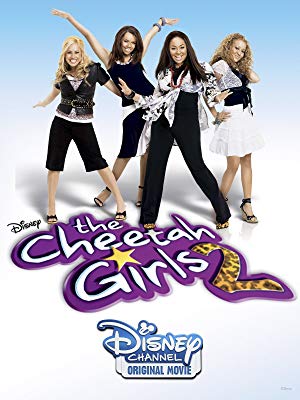 "The Cheetah Girls 2" is a Disney Channel Original Movie that premiered in 2006. It is the sequel to the successful film "The Cheetah Girls" and is based on the book series of the same name by Deborah Gregory. The movie continues the story of four friends who are members of a talented singing group called The Cheetah Girls.
In "The Cheetah Girls 2," Galleria (Raven-Symoné), Chanel (Adrienne Bailon), Aqua (Kiely Williams), and Dorinda (Sabrina Bryan) are excited about their summer plans. Galleria's mother, Dorothea, invites the girls to accompany Galleria to Barcelona, Spain, where she is set to perform in a prestigious singing competition. The Cheetah Girls see this as a fantastic opportunity to showcase their talents and make their mark internationally.
As they arrive in Barcelona, the girls encounter new challenges and opportunities. Galleria, in her ambition to become a star, begins to drift away from the group, causing tension among the friends. Meanwhile, they meet Marisol (Belinda Peregrín), a talented singer, and her controlling mother, Lucía (Lori Alter), who wants Marisol to shine on her own. The two groups form a friendship, but as the competition approaches, they realize they might be rivals.
Throughout the movie, the girls navigate their friendships, individual dreams, and the importance of staying true to themselves. They learn the value of teamwork, support, and the significance of embracing their individuality while pursuing their dreams together.
"The Cheetah Girls 2" features captivating musical performances, lively dance sequences, and vibrant scenes set in the beautiful city of Barcelona. The film also highlights themes of friendship, self-discovery, and the power of unity, making it an empowering and entertaining movie for young audiences.
The success of "The Cheetah Girls 2" solidified the popularity of The Cheetah Girls franchise, and the film's soundtrack was well-received, featuring hit songs that became favorites among fans. Overall, the movie continues to be cherished by viewers as a fun and inspiring story of friendship and self-expression.
---
The Cheetah Girls 2 Cast:
---
The Cheetah Girls 2 Crew:
Director: Kenny Ortega
Producer: José Luis Escolar, Cheryl Hill, Debra Martin Chase, Raven-Symoné and Whitney Houston
---
The Cheetah Girls 2 Details
Movie Studio: Disney
Year Released: 2006
Type of Movie: Live Action
Movie Platform: Disney Channel Original Movie
The Cheetah Girls 2 Trailer:
---