Here is everything you need to know about the amazing Disney movie The Cheetah Girls including casting, reviews, fun facts and more. I hope you find this listing informative and helpful!
The Cheetah Girls Description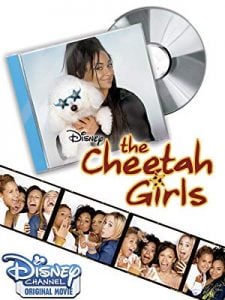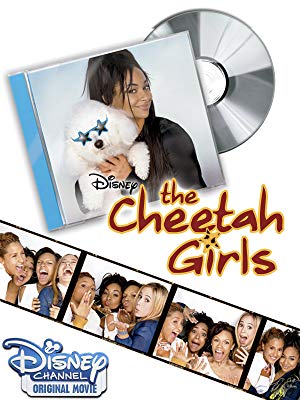 "The Cheetah Girls" is a Disney Channel Original Movie that premiered in 2003. It is a musical comedy film directed by Oz Scott and is based on the book series of the same name by Deborah Gregory.
The movie follows the story of four teenage girls, Galleria (Raven-Symoné), Chanel (Adrienne Bailon), Aqua (Kiely Williams), and Dorinda (Sabrina Bryan), who form a girl group called "The Cheetah Girls." They are best friends who dream of becoming famous singers and dancers.
The girls attend the Manhattan High School for the Performing Arts and regularly perform as a group at a local community center. One day, they learn about a music talent competition called "The Talent Show" where the winning group will have the opportunity to record a music video and get a contract with a major recording label.
Excited about the opportunity to pursue their dreams, The Cheetah Girls decide to audition for the competition. However, they face challenges along the way, including conflicts within the group and individual personal issues. As they go through auditions, rehearsals, and performances, they learn the importance of friendship, staying true to themselves, and following their dreams.
Throughout the movie, The Cheetah Girls deliver catchy musical performances, combining various musical styles like R&B, pop, and hip-hop. The film's soundtrack includes hit songs like "Cinderella," "Together We Can," and "Cheetah Sisters."
"The Cheetah Girls" received positive feedback from audiences and became a huge success on Disney Channel. The popularity of the movie led to the creation of a franchise, including two sequels: "The Cheetah Girls 2" (2006) and "The Cheetah Girls: One World" (2008).
The film became a cultural phenomenon, inspiring young girls worldwide with its message of empowerment, friendship, and the pursuit of dreams. It remains a beloved Disney Channel classic and is remembered for its infectious music, vibrant dance sequences, and the charisma of its lead cast members.
---
The Cheetah Girls Crew:
Writer: Alison Taylor
Director: Oz Scott
Producers: Whitney Houston, Debra Martin Chase, Jacqueline George
---
The Cheetah Girls Details
Movie Studio: Disney
Type of Movie: Live Action
Movie Platform: Disney Channel Original Movie
The Cheetah Girls Trailer:
---