Here is everything you need to know about the extinct Disney Channel Rocks! show at Walt Disney World's Hollywood Studios including history, reviews, fun facts, photos and more. I hope you find this listing informative and helpful!
Description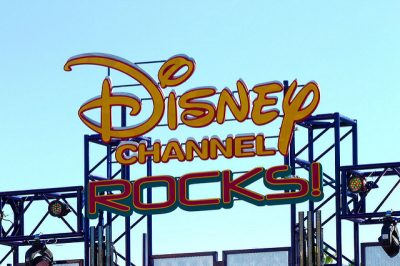 Disney Channel Rocks! was a high-energy, live musical show that used to take place at Disney's Hollywood Studios theme park in Walt Disney World Resort, Florida. The show debuted in 2011 and was a vibrant celebration of the popular songs and music from various Disney Channel original series and movies.
The show featured a talented cast of singers and dancers who brought to life some of the most beloved tunes from Disney Channel shows, creating an exciting and interactive performance that entertained guests of all ages. The energetic choreography and catchy songs made it a favorite among families and fans of Disney Channel programming.
Disney Channel Rocks! included musical numbers from popular shows such as "High School Musical," "Camp Rock," "Hannah Montana," "Phineas and Ferb," "Shake It Up," "A.N.T. Farm," and more. Guests could sing along, dance in the streets, and enjoy a memorable experience filled with Disney Channel nostalgia.
Unfortunately, Disney Channel Rocks! closed in April 2013, and the stage area it once occupied was later used for other entertainment offerings. Over the years, Disney's Hollywood Studios has continued to evolve its entertainment lineup to feature new shows and experiences, showcasing the ever-changing landscape of Disney's storytelling and creative ventures.
---
Important Details
Experience:
---