Here is everything you need to know about the amazing Disney movie High School Musical 2 including casting, reviews, fun facts and more. I hope you find this listing informative and helpful!
High School Musical 2 Description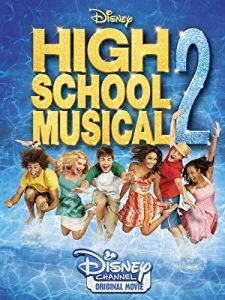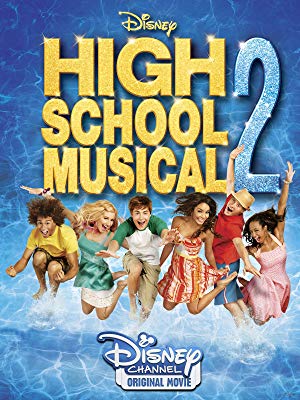 "High School Musical 2" is a Disney Channel Original Movie and the sequel to the highly successful "High School Musical." The film premiered in 2007 and continues the story of the students of East High School.
In "High School Musical 2," the characters are on summer vacation, and Troy Bolton (played by Zac Efron), Gabriella Montez (played by Vanessa Hudgens), and the rest of the gang are looking forward to spending time together at the Lava Springs Country Club, owned by Sharpay Evans' (played by Ashley Tisdale) family.
Sharpay, who is determined to win Troy's affection and attention, convinces the club manager to hire Troy and his friends for various jobs. However, she secretly makes sure that Troy and Gabriella end up with limited time together, causing tension between them.
As the summer progresses, Troy faces the dilemma of choosing between spending time with his friends and fulfilling his responsibilities at the club, and his dream of attending college and pursuing his passion for basketball. The conflict intensifies when he is offered a scholarship to attend a prestigious college, but it comes with certain conditions that put his friendships at risk.
Throughout the film, the characters face various challenges, including the pressure to conform to others' expectations and the importance of staying true to oneself. The movie explores themes of friendship, loyalty, and the courage to follow one's dreams.
"High School Musical 2" is known for its catchy songs and energetic dance numbers. It features several memorable musical performances, including "What Time Is It?", "Fabulous," and "Bet On It," among others. The film's soundtrack became a commercial success and further contributed to the franchise's popularity.
As with the first film, "High School Musical 2" emphasizes positive messages and promotes inclusivity, encouraging viewers to believe in themselves and pursue their passions.
The success of "High School Musical 2" solidified the franchise's popularity and set the stage for the release of "High School Musical 3: Senior Year," the theatrical conclusion of the series. The "High School Musical" franchise remains beloved by audiences worldwide and has left a lasting impact on the world of Disney Channel Original Movies.
---
High School Musical 2 Cast:
---
High School Musical 2 Crew:
Writer: Peter Barsocchini
Director: Kenny Ortega
Producers: Bill Borden and Kenny Ortega
---
High School Musical 2 Details
Movie Studio: Disney
Type of Movie: Live Action
Movie Platform: Disney Channel Original Movie
High School Musical 2 Trailer:
---