Here is everything you need to know about Walt Disney World's Magic Kingdom's extinct Mr Toad's Wild Ride attraction including history, fun facts, photos and more. I hope you find this listing informative and helpful!
Description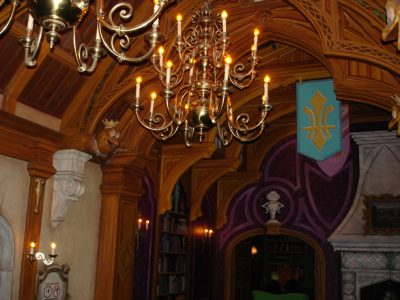 Mr. Toad's Wild Ride was a classic dark ride attraction at Walt Disney World's Magic Kingdom theme park. It was based on the Disney animated film "The Adventures of Ichabod and Mr. Toad," which was released in 1949 and featured two segments, "The Wind in the Willows" and "The Legend of Sleepy Hollow."
The ride opened with the Magic Kingdom on October 1, 1971, and was one of the original attractions at the park. It was located in the Fantasyland area and became a beloved favorite for many visitors over the years.
The ride took guests on a wild journey through the story of Mr. Toad, a reckless and eccentric toad who loved fast cars and adventure. Guests boarded small, motorcar-shaped vehicles and followed Mr. Toad on a chaotic and humorous trip through the English countryside.
The ride featured various scenes from the animated film, including Mr. Toad's manor, the courtroom scene, and the explosive ending where the vehicles crashed into a train.
One of the most iconic scenes in the ride was the encounter with the sinister Mr. Winkie, who would cackle menacingly as guests passed by.
In 1998, the attraction was controversially closed to make way for a new dark ride based on the animated film "The Many Adventures of Winnie the Pooh." The decision was met with disappointment from fans of Mr. Toad's Wild Ride, as it was considered a classic and nostalgic part of the park.
To preserve the memory of the ride, Imagineers decided to pay homage to Mr. Toad in the new Winnie the Pooh attraction. As guests enter the Pooh ride, they pass through Mr. Toad's trophy room, where some of his belongings are on display.
Despite its closure at Walt Disney World, Mr. Toad's Wild Ride still exists at Disneyland in California, where it remains a popular and beloved attraction.
Though no longer present at Walt Disney World, the legacy of Mr. Toad's Wild Ride lives on through the memories of those who experienced its whimsical and entertaining journey through the world of Mr. Toad and his wild escapades.
---
Fun Facts
The ride is gone, but not totally forgotten as the Mr. Toad statue can still be found in a small pet cemetery just outside the ride exit for the Haunted Mansion in the Magic Kingdom.
The ride was different than the one that still operates in Disneyland, in that, it had two separate tracks and boarding areas. Each track gave a slightly different experience.
---
Important Details
Experience:
---
---