Here is everything you need to know about the extinct Tahitian Terrace restaurant at Disneyland including history, reviews, fun facts, photos and more. I hope you find this listing informative and helpful!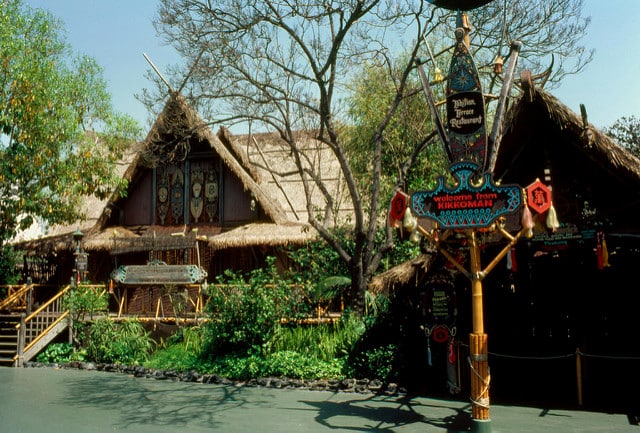 Tahitian Terrace | Disneyland Description
The Tahitian Terrace was a former dining and entertainment venue at Disneyland in California. It opened in 1962 as part of the Adventureland area and was inspired by the culture and cuisine of the South Pacific.
The Tahitian Terrace offered a Polynesian-themed dining experience, featuring a tropical atmosphere, live music, and traditional Polynesian dancing. Guests could enjoy a meal that included a variety of dishes influenced by Hawaiian, Tahitian, and other Pacific Island cuisines.
The entertainment at the Tahitian Terrace consisted of live performances featuring dancers and musicians, showcasing the vibrant music and dance styles of the South Pacific. The shows often included fire dancing and other impressive displays of skill and artistry.
The Tahitian Terrace operated for several decades but eventually closed its doors in 1993. Since then, the space has been used for various purposes, including seasonal and special event offerings.
While the Tahitian Terrace is no longer a permanent fixture at Disneyland, the park continues to offer dining options and entertainment experiences that celebrate the spirit of adventure and diverse cultures around the world.
---
Tahitian Terrace | Disneyland Details
---