Here is everything you need to know about the amazing Disney movie Mulan II including casting, reviews, fun facts and more. I hope you find this listing informative and helpful!
Mulan II Description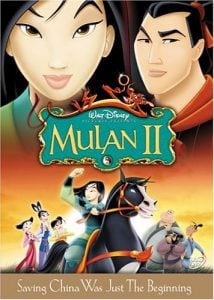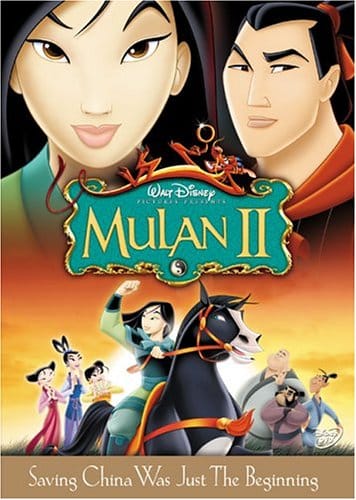 "Mulan II" is a 2004 direct-to-video animated musical film and the sequel to Disney's 1998 animated classic "Mulan." Directed by Darrell Rooney and Lynne Southerland, the film continues the story of Mulan, the courageous Chinese warrior who disguised herself as a man to take her father's place in the army.
In "Mulan II," Mulan (voiced by Ming-Na Wen) and her friends, Yao (Harvey Fierstein), Ling (Gedde Watanabe), and Chien-Po (Jerry Tondo), are given a special mission by the Emperor of China. They are tasked with delivering a precious imperial edict to a distant kingdom in an effort to secure an alliance through a marriage between Princess Mei (Lucy Liu) and General Shang (Mark Moseley), Mulan's love interest.
As they embark on their journey, the group encounters various challenges and dilemmas. Mulan and Shang must confront their own doubts and insecurities about their impending marriage, as Shang feels torn between duty and love. Meanwhile, Mulan's friends, who were originally a comical trio, start to develop individual personalities and ambitions, leading to some conflicts among them.
During their journey, the group also discovers a plot to sabotage the alliance, putting both the mission and the delicate peace between the two kingdoms at risk. Mulan and her friends must work together to overcome the obstacles and find a way to bring peace and harmony to both lands.
"Mulan II" explores themes of love, loyalty, and staying true to oneself. The film delves deeper into the characters' emotions and relationships, offering a more nuanced perspective on their struggles and growth. It also introduces some new characters and features original songs that complement the storytelling.
While "Mulan II" did not receive the same level of critical acclaim as its predecessor, it was well-received by fans of the original film. The sequel's focus on character development and the continued adventures of Mulan and her friends appealed to viewers who wanted to see more of their favorite characters.
Overall, "Mulan II" is a heartfelt continuation of Mulan's journey, with a mix of adventure, humor, and emotional moments. It reinforces the importance of friendship and the power of love while staying true to Disney's tradition of delivering entertaining and meaningful stories for audiences of all ages.
---
Mulan II Crew:
Directors: Darrell Rooney and Lynne Southerland
Producer: Jennifer Blohm
Music: Joel McNeely
---
Mulan II Details
Mulan II Trailer:
---