Here is everything you need to know about the amazing Disney movie Pocahontas including casting, reviews, fun facts and more. I hope you find this listing informative and helpful!
Pocahontas Description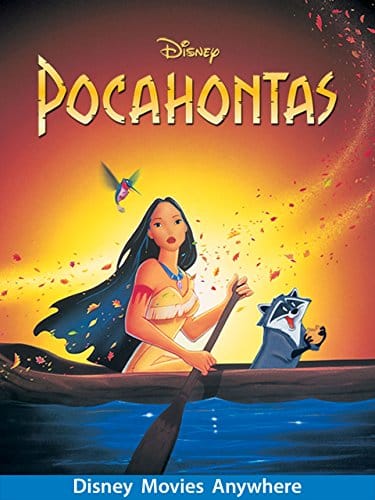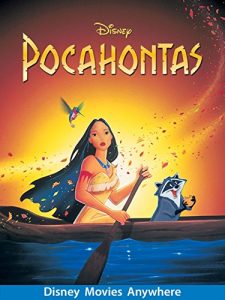 Bursting with all the "Colors of the Wind," the Disney animated classic "Pocahontas" tells the story of a free-spirited girl who wonders what adventures await "Just Around the Riverbend". Pocahontas – along with her playful pals Meeko and Flit – relies on the guidance of her loving and wise Grandmother Willow when English settlers arrive on the shores of their village. Her chance meeting with the courageous Captain John Smith leads to a beautiful friendship that bridges the gap between two cultures, and changes history.
---
Pocahontas Fun Facts
"Pocahontas" was the first Disney animated feature to be based on a true story.
The film was originally going to be a much more historically accurate and serious drama, but was reworked into a musical with a more romantic storyline.
The character of Pocahontas was originally designed to be older and more historically accurate, but the animators decided to make her younger and more beautiful to appeal to audiences.
The film features songs by legendary composer Alan Menken and lyricist Stephen Schwartz, who also collaborated on "The Hunchback of Notre Dame."
The film's villain, Governor Ratcliffe, was based on the real-life figure of Captain John Smith's sponsor, Edward Maria Wingfield.
The film's soundtrack features the Academy Award-winning song "Colors of the Wind," which was performed by Vanessa Williams and written by Menken and Schwartz.
---
Pocahontas Crew:
Directors: Mike Gabriel and Eric Goldberg
Producer: Jim Pentecost
Music: Alan Menken
---
Pocahontas Details
Pocahontas Trailer:
---