Here is everything you need to know about the amazing Lucasfilm movie Raiders of the Lost Ark including casting, reviews, fun facts and more. I hope you find this listing informative and helpful!
Raiders of the Lost Ark Description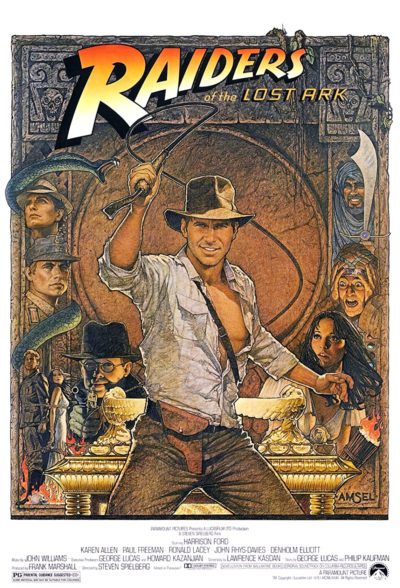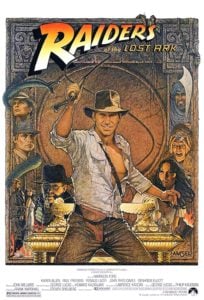 Raiders of the Lost Ark is a classic adventure film released in 1981 and directed by Steven Spielberg. It is the first installment in the Indiana Jones film series. The movie follows the adventures of the archaeologist and adventurer Indiana Jones, played by Harrison Ford.
In the film, Indiana Jones is tasked with finding the biblical artifact known as the Ark of the Covenant before the Nazis can obtain it. The Ark is believed to possess immense power, and Indy's quest takes him to various locations, including Egypt and Nepal. Along the way, he encounters danger, ancient traps, and formidable adversaries.
"Raiders of the Lost Ark" is known for its thrilling action sequences, memorable characters, and a perfect blend of adventure, humor, and suspense. The film was a commercial and critical success, winning numerous awards, including several Academy Awards. It remains a beloved classic and has spawned three sequels: "Indiana Jones and the Temple of Doom" (1984), "Indiana Jones and the Last Crusade" (1989), and "Indiana Jones and the Kingdom of the Crystal Skull" (2008).
---
Raiders of the Lost Ark Cast:
Harrison Ford: Indiana Jones
Karen Allen: Marion Ravenwood
Paul Freeman: René Belloq
Ronald Lacey: Major Arnold Toht
John Rhys-Davies: Sallah
Denholm Elliott: Marcus Brody
---
Raiders of the Lost Ark Crew:
Director: Steven Spielberg
Screenplay: Lawrence Kasdan
Producer: Frank Marshall
Music: John Williams
---
Raiders of the Lost Ark Details
Movie Studio: Lucasfilm
Year Released: 1981
Type of Movie: Live Action
Box Office: $389.9 million
Raiders of the Lost Ark Trailer:
---