Let's face it, a trip to Disney World can be quite the investment. Between airfare, hotel, food and park passes, it can cost thousands to take a vacation to the happiest place on earth. Well, why not take a shot at a free Disney trip? or other Disney-related prizes? There are a bunch of Disney sweepstakes and contests out there, so I decided to keep an eye on them and build this list to make it easier for you to enter them.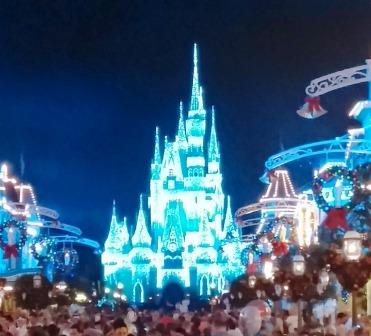 This page is a running list of the known Disney-related sweepstakes and contests. Most of the Disney contests listed below offer Disney trips of some sort or substantial prize packages.  All are linked to their entry page and have the deadline listed, so be sure to read their official contest rules before entering. I will be doing what I can to keep it updated.
Of course, if you know of any additional Disney contests, please be sure to let me know!
Disney Sweepstakes and Contests
Disney Vacation Sweepstakes:
Visit Orlando: Win the Orlando Family Vacation

Contest ends 91/4/21
You could win:

$500 Spirit Airline ticket vouchers for Orlando flights, for the winner and up to three (3) guests including one checked bag, one carry-on, and one assigned economy seat per traveler.
Four (4) night stay at Hyatt Regency Grand Cypress in a luxurious VIP suite with two balconies, extra bathroom, and kitchen. Plus, you'll enjoy complimentary poolside cabana for one day and complimentary self-parking during your stay.
Eight (8) single-day, one-park tickets to an Orlando theme park
Full-size rental vehicle for five (5) days provided by Enterprise Rent-a-Car
Note: All contests and sweepstakes listed above are subject to change without notification to me and actual contests and their details may differ from when I originally added them to this post. Please be sure to click through and check all the details of the contest you are considering to enter to be sure you are comfortable with it. Also, I have no control over your odds of winning any of these contests and I take no responsibility for what contest sponsors do with your information after entering their contest. In other words, I do my best to keep this up to date, but I can't guarantee anything and you are entering each contest at your own risk.
Disney Park(s) in this Post:
Disney Springs
Disney's Animal Kingdom
Disney's Blizzard Beach
Disney's Hollywood Studios
Disney's Typhoon Lagoon
Disneyland Park
Epcot
Magic Kingdom Park