Tuck and Rolls Drive Em Buggies (Disneyland)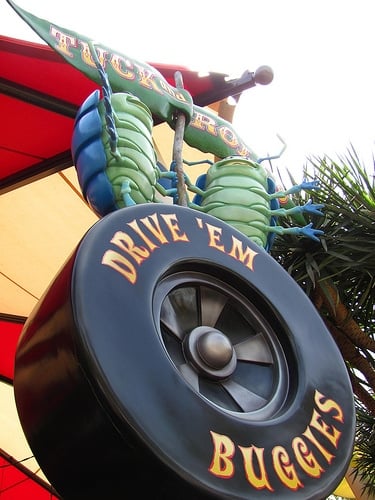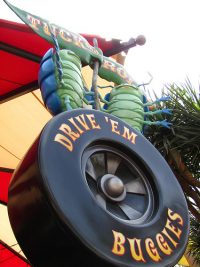 Tuck and Rolls Drive Em Buggies Description:
At Tuck and Rolls Drive Em Buggies, drive a pill bug bumper car under the circus tent at P.T. Flea's Circus!
P.T. Flea welcomes you to his famous flea circus! While it might be the shabbiest show in town, the acrobatic Hungarian pill bugs, Tuck and Roll, invite you to get in on the act.
Hop inside a pill bug and maneuver your way under the big top, carefully avoiding—or bumping—the other buggies around you. As you scurry counter-clockwise beneath the tent, listen to loveable Tuck and Roll chatter away about your acrobatic abilities. What in the world are they saying? Maybe you can be the first to figure it out!
About Your Pill Bug 
Bumper cars can accommodate up to 2 people and travel in a forward moving direction. Each is equipped with a large bumper for safety. Need a brake? Just take your foot off the accelerator to slow down.
Photo by Castles, Capes & Clones
Disney Park(s) in this Post:
Disney California Adventure Park
---
Related Articles:
---