Here is a complete rundown of everything you need to know about the innovative Disney World FuelRod system including what they are, how much they cost and where the various FuelRod locations are. I hope you find this helpful!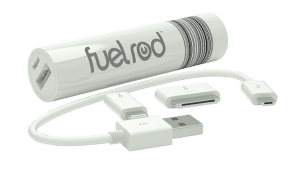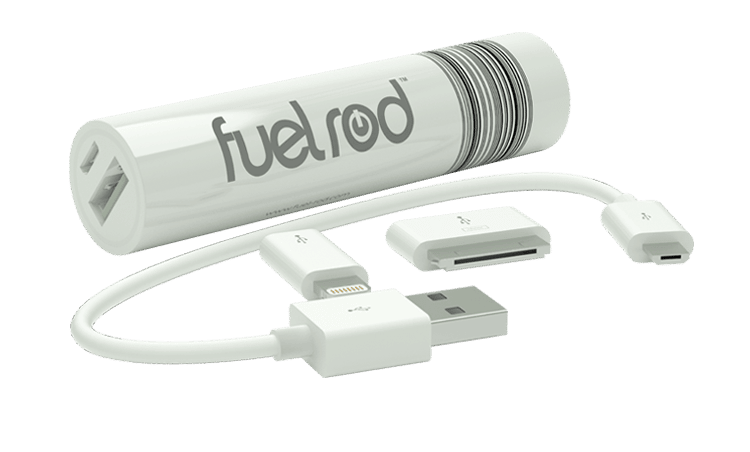 There is nothing worse than being out for long periods, away from your phone charger and have your phone battery run low. This is exponentially more annoying when it happens while you are at a Disney World park, where your phone plays a big role in your overall experience. Whether you are looking to snap the perfect Instagram photo, managing your fast passes, mobile ordering your lunch, or whatever, you need to be sure your mobile device is reliable and charged. Enter Disney World FuelRod Portable Phone Chargers. Here is what you need to know about them.
What are FuelRods?
FuelRods are portable phone charging tools that are sold via kiosk vending machines throughout the Disney World parks. They provide up to 8 hours of voice calling time or 4 hours of tablet use out of the package and are rechargeable. They are compatible with virtually any Apple or Android mobile device. To ensure compatibility, FuelRods come in small kits that include the following:
A fully charged battery
A micro USB to USB cable (for Android)
A 30-pin to USB cable (for older iPhones and iPads)
A Lightening to USB cable (newer Apple devices)
How much do FuelRods cost?
At Disney World, FuelRods cost $30 at the various kiosks. Here is the interesting part- once you've purchased a FuelRod, you can continuously exchange the used batteries at the kiosks for new ones if you are unable or unwilling to recharge it. Each kiosk is equipped with the battery-swapping feature and there are kiosks in more spots than just Disney World. They have them at Disneyland Resort, as well as countless other locations across the globe. You can find a FuelRod kiosk location near you here.
Disney World FuelRod Locations:
Here is a full rundown of Disney World FuelRod locations.
Magic Kingdom FuelRod Locations:
Big Top Souvenirs
Cosmic Ray's Starlight Cafe
Curtain Call Collectibles
Pecos Bill Tall Tale Inn and Cafe
Tomorrowland Light & Power Company
Epcot FuelRod Locations:
Camera Center
Disney Traders
International Gateway
Disney's Hollywood Studios FuelRod Locations:
Celebrity 5 & 10
Rock Around the Shop
Disney's Animal Kingdom FuelRod Locations:
Disney Springs FuelRod Locations:
Disney PhotoPass Studio
Sundries
Welcome Center
Typhoon Lagoon FuelRod Locations:
Blizzard Beach FuelRod Locations:
There are also a number of FuelRod kiosks located within the various Disney World Resorts.
Please note: Disney FuelRod availability, features and pricing are subject to availability and change without notice to this site or our readers. Please be sure to confirm all details with an official Disney Representative before making a purchase to be sure what you need is included.