Here is everything you need to know about Walt Disney World's Magic Kingdom's extinct ExtraTERRORestrial Alien Encounter attraction including history, fun facts, photos and more. I hope you find this listing informative and helpful!
ExtraTERRORestrial Alien Encounter | Disney World Description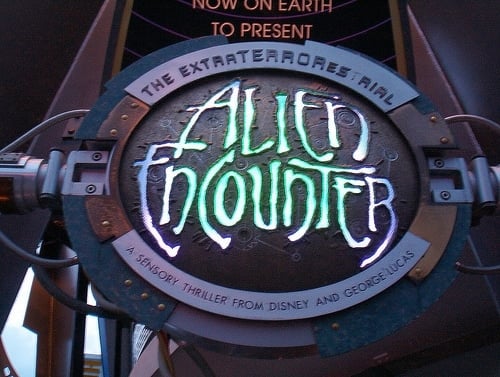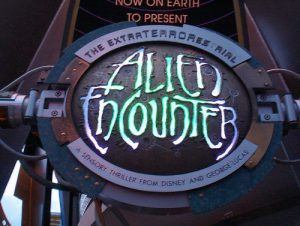 "ExtraTERRORestrial Alien Encounter" was a dark ride attraction located in the Magic Kingdom at Walt Disney World Resort in Florida. The ride was located in Tomorrowland and was opened in 1995. The attraction was a thrilling and intense experience, simulating a close encounter with an alien. The ride was a combination of special effects, animatronics and live action, which was meant to be scary and intense. The ride's storyline was about a teleportation experiment gone wrong, and guests were taken on a journey to a distant planet where they were confronted by a terrifying alien. The attraction was considered to be one of the most intense and thrilling experiences in the park, and it was closed in 2003 and replaced by Stitch's Great Escape.
---
ExtraTERRORestrial Alien Encounter | Disney World Fun Facts
The show was said to be inspired by the Alien movie franchise.
The show was retooled after roughly a month due to the original show's intensity.
This show was a headlining addition to Tomorrowland in the land's major mid-90's overhaul.
The ride's voice cast included: Phil Hartman, Tim Curry, Tyra Banks, Jeffrey Jones, Kathy Najimy and Kevin Pollak.
---
ExtraTERRORestrial Alien Encounter | Disney World Details
ExtraTERRORestrial Alien Encounter | Disney World Experience:
---
---