Here is everything you need to know about the amazing Disney movie Brother Bear 2 including casting, reviews, fun facts and more. I hope you find this listing informative and helpful!
Brother Bear 2 Description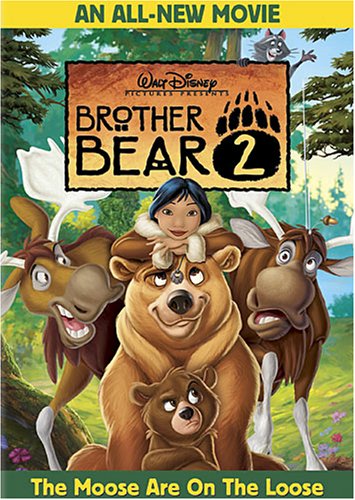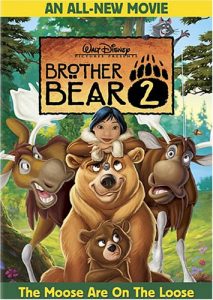 Kenai takes an exciting adventure he never dreamed of before his transformation into a bear by the Great Spirits. As Kenai travels the Pacific Northwest at the end of the Ice Age, he's haunted by dreams of his previous life. As a young human child, he befriended Nita, the daughter of a tribal elder. Now, the grown-up Nita is facing her own challenges and only Kenai can help her. The unlikely pair embark on a journey to rediscover what brought them together as children and learn the true meaning of their bond as adults.
---
Brother Bear 2 Cast:
Patrick Dempsey: Kenai
Jack Weber: Young Kenai
Jeremy Suarez: Koda
Mandy Moore: Nita
Jessie Flower: Young Nita
Rick Moranis: Rutt
Dave Thomas: Tuke
Michael Clarke Duncan: Tug
Andrea Martin: Anda
Jeff Bennett: Atka
Catherine O'Hara: Kata
Wanda Sykes: Innoko
Wendie Malick: Siqiniq
Kathy Najimy: Taqqiq
Tress MacNeille: Hoonah
Jim Cummings: Bering and Chilkoot
---
Brother Bear 2 Crew:
Director: Ben Gluck
Producers: Carolyn Bates and Jim Ballantine
Music: Matthew Gerrard, Dave Metzger and Robbie Nevil
---
Brother Bear 2 Details
Brother Bear 2 Trailer:
---