Here is everything you need to know about the amazing Pixar movie Coco including casting, reviews, fun facts and more. I hope you find this listing informative and helpful!
Coco Description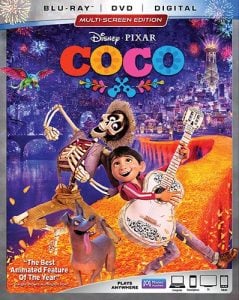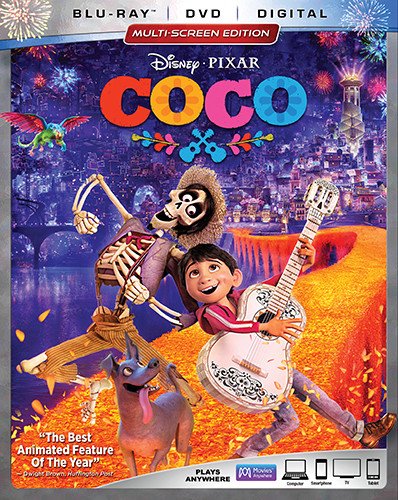 "Coco" is a 2017 computer-animated musical film produced by Pixar Animation Studios and released by Walt Disney Pictures. Directed by Lee Unkrich and co-directed by Adrian Molina, the movie tells a heartwarming and culturally rich story set in Mexico.
The film centers around Miguel Rivera, a young boy with a passion for music who dreams of becoming a musician like his idol, the late Ernesto de la Cruz. However, Miguel's family has banned music for generations due to a family tragedy involving his great-great-grandfather abandoning his family to pursue a music career. Despite this, Miguel is determined to follow his dreams and participate in a local talent show.
On Dia de los Muertos (Day of the Dead), Miguel accidentally finds himself transported to the Land of the Dead after playing a forbidden guitar that once belonged to Ernesto de la Cruz. In the Land of the Dead, he meets his deceased relatives and embarks on a journey to uncover the truth about his family's history and the importance of remembering and honoring one's ancestors.
Throughout the film, "Coco" beautifully explores themes of family, love, remembrance, and the significance of tradition. The vibrant animation, intricate details, and captivating music, including the Oscar-winning song "Remember Me," add to the emotional depth of the story.
"Coco" received widespread critical acclaim for its heartfelt storytelling, cultural representation, and emotional impact. The film won the Academy Award for Best Animated Feature and Best Original Song, among numerous other accolades.
As one of Pixar's most celebrated films, "Coco" has resonated with audiences of all ages around the world, especially within the Mexican and Hispanic communities, for its celebration of their rich culture and traditions. It stands as a testament to the power of animation in conveying universal themes and touching the hearts of viewers with its powerful storytelling.
---
Coco Fun Facts
This was the 11th biggest movie of 2017
This is the first film with a $100 million+ budget to feature an all-Latino cast
The same writers of Frozen's legendary soundtrack, wrote the music for Coco.
It was released in Mexico almost a month before it's US release.
---
Coco Crew:
Director: Lee Unkrich
Producer: Darla K. Anderson
Screenplay by: Adrian Molina and Matthew Aldric
---
Coco Details
Coco Trailer:
---