The Lion Guard (Disney Junior)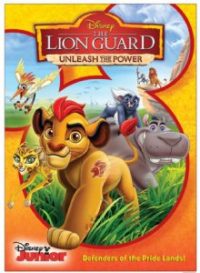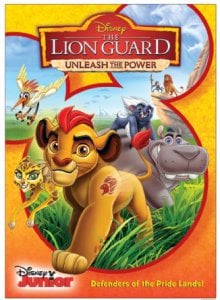 The Lion Guard Description:
Join Kion, second born cub of Simba and Nala, as he takes on the leadership of the Lion Guard and assembles of the best and brightest who will help maintain the Prideland and keep the circle of life intact. Kion gathers not a team of lions, as tradition has dictated, but his own team of the Pride Lands' fiercest, bravest, strongest, fastest, and keenest of sight. But Kion himself must learn the power of his roar before a genuine and lasting peace can come to the Pridelands.
The Lion Guard Characters:
Kion — The fiercest, and the leader of the Lion Guard. Kion is the second born cub of Simba and Nala and brother of future ruler of the Pridelands Kiara.
Bunga — The bravest, and Kion's best friend and co-conspirator. Bunga is a Honey Badger and adoptive son of Timon & Pumbaa.
Fuli — The fastest cheetah in the Pridelands. And a tomboy who takes her position in the Lion Guard very seriously.
Beshte — The strongest who is friends with everyone in the Pridelands. A happy hippo who is still realizing his full strength.
Ono — The keenest of sight, and the Lion Guard's intellectual advisor. Ono is an Egret who always has his "eyes in the sky."
The Lion Guard Cast:
Rob Lowe as Simba
Gabrielle Union as Nala
Max Charles as Kion
Joshua Rush as Bunga
Atticus Shaffer as Ono
Diamond White as Fuli
Dusan Brown as Beshte
Eden Riegel as Kiara
Sarah Hyland as Tiifu
Madison Pettis as Zuri
Ernie Sabella as Pumbaa
Gary Anthony Williams as Mufasa
Jeff Bennett as Zazu
Andrew Kishino as Janja
Vargus Mason as Cheezi
Jonny Rees as Mzingo
Khary Payton as Rafiki
Kevin Schon as Timon & Chungu
Blair Underwood as Makuu
Ana Gasteyer as Reirei
Maia Mitchell as Jasiri
Jason Marsden as Kovu
Andy Dick as Nuka
Lacey Chabert as Vitani
Disney Character(s) in this Post:
Beshte (The Lion Guard)