Here is everything you need to know about the amazing Disney movie Mary Poppins including casting, reviews, fun facts and more. I hope you find this listing informative and helpful!
Mary Poppins Description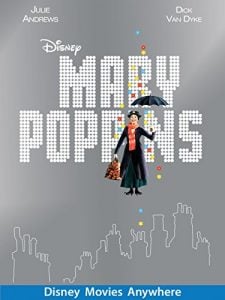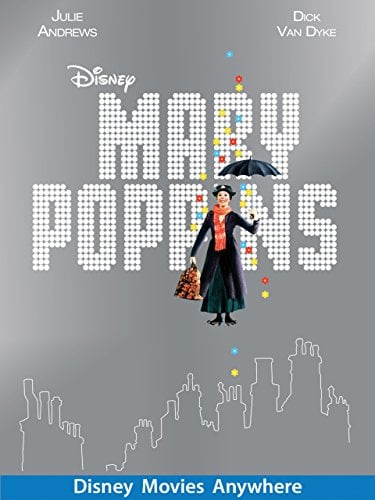 "Mary Poppins" is a classic musical film produced by Walt Disney Productions and released in 1964. The movie is based on the popular book series by P.L. Travers. It combines live-action and animation to tell the story of a magical nanny who brings joy and wonder to the lives of the Banks family in Edwardian London.
The film follows the Banks family, consisting of George Banks, a stern and distant banker, his wife Winifred, and their two mischievous children, Jane and Michael. The children's behavior causes them to go through a series of nannies, but none of them can control the children's wild antics.
One day, a magical nanny named Mary Poppins arrives at the Banks' doorstep, seemingly blown in by the wind. With her umbrella and carpet bag filled with endless surprises, Mary takes charge of the children and brings them on whimsical adventures. Along the way, they meet Bert, a lovable chimney sweep and friend of Mary Poppins, who joins them in their escapades.
Mary Poppins not only captivates the children with her magic and fun-filled outings but also teaches them valuable life lessons about kindness, imagination, and the importance of family. As the story unfolds, even Mr. Banks learns to value the time spent with his family and rediscover the joy of childhood.
The film is renowned for its memorable musical numbers, including "A Spoonful of Sugar," "Supercalifragilisticexpialidocious," and "Chim Chim Cher-ee," which won the Academy Award for Best Original Song. "Mary Poppins" received widespread critical acclaim and was a commercial success, earning multiple Academy Award nominations and winning five, including Best Actress for Julie Andrews in her iconic role as Mary Poppins.
The film's blend of live-action and animation was groundbreaking at the time and is still praised for its innovative and imaginative visuals. The performances of the cast, including Julie Andrews, Dick Van Dyke, and the talented child actors, added to the movie's charm and enduring appeal.
"Mary Poppins" remains a beloved and timeless classic that continues to enchant audiences of all ages. It has since been adapted into a successful stage musical and a sequel, "Mary Poppins Returns," released in 2018, which pays homage to the original while introducing new adventures for a new generation of fans.
---
Mary Poppins Fun Facts
Mary Poppins is loosely based on P.L. Travers' book series of the same name.
It took Walt Disney more than 20 years to acquire the rights to make the movie.
Disney's persistence in securing the rights was due, in part, to a promise he made to his daughters that he would make a movie based on the series of books.
The relationship between Travers and Disney was depicted in the Disney film Saving Mr Banks.
Some of the profits from the movie went into the purchase of land for Walt Disney World.
Mary Poppins was the only Disney film to be nominated for a Best Picture Oscar while Walt was alive.
---
Mary Poppins Cast:
Julie Andrews: Mary Poppins
Dick Van Dyke: Bert and Mr. Dawes Sr.
David Tomlinson: George Banks
Glynis Johns: Winifred Banks
Hermione Baddeley: Ellen
Karen Dotrice: Jane Banks
Matthew Garber: Michael Banks
Elsa Lanchester: Katie Nanna
Arthur Treacher: Constable Jones
Reginald Owen: Admiral Boom
Ed Wynn: Uncle Albert
Reta Shaw: Mrs. Brill
Don Barclay: Mr. Binnacle
Marjorie Bennett: Miss Lark
Arthur Malet: Mr. Dawes Jr
Jane Darwell: the "Bird Woman
Marjorie Eaton: Miss Persimmon
James Logan: a doorman
Alma Lawton: Mrs. Corry
Betty Lou Gerson: Old Crone
Kay E. Kuter: Man in Bank
Doris Lloyd: Depositor
Queenie Leonard: Depositor
---
Mary Poppins Crew:
Director: Robert Stevenson
Producer: Walt Disney
Music: Richard Sherman and Robert Sherman
---
Mary Poppins Details
Mary Poppins Trailer:
---