Here is everything you need to know about the amazing Disney movie Pinocchio including casting, reviews, fun facts and more. I hope you find this listing informative and helpful!
Pinocchio Description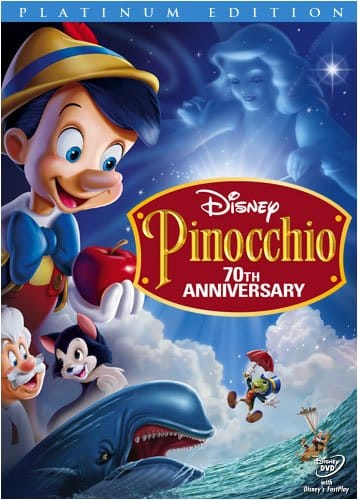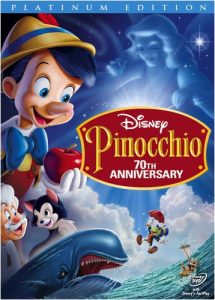 Join Geppetto's beloved puppet, Pinocchio, as he embarks on a thrilling adventure to become a real boy. With Jiminy Cricket as his guide, the puppet must be brave, loyal, and honest to make his greatest wish come true.
---
Pinocchio Fun Facts
Pinocchio is based on the Carlo Collodi novel The Adventures of Pinocchio.
Jiminy Cricket was not in the original novel and when Disney created him, he was only supposed to be a bit character.
The movie was re-released 7 times after it initially ran in theaters.
---
Pinocchio Crew:
Directors: Ben Sharpsteen, Hamilton Luske, Bill Roberts, Norman Ferguson, Jack Kinney, Wilfred Jackson and T. Hee
Producer: Walt Disney
Writers: Ted Sears, Otto Englander, Webb Smith, William Cottrell, Joseph Sabo, Erdman Penner and Aurelius Battaglia
Music: Leigh Harline and Paul Smith
---
Pinocchio Details
Pinocchio Trailer:
---