Here is everything you need to know about the amazing Disney movie The Fox And The Hound including casting, reviews, fun facts and more. I hope you find this listing informative and helpful!
The Fox And The Hound Description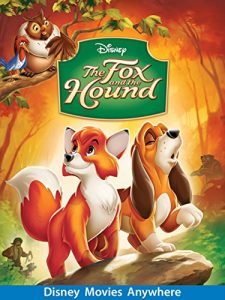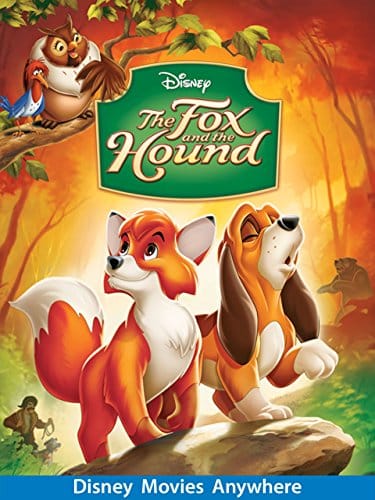 "The Fox and the Hound" is a 1981 animated film produced by Walt Disney Productions. It is based on the novel of the same name by Daniel P. Mannix.
The story revolves around two unlikely friends, Tod, a young red fox, and Copper, a hound dog puppy. The two meet when they are very young and quickly form a close bond, despite being natural enemies in the wild. They spend their days playing and exploring the woods together, unaware of the societal pressures that will eventually separate them.
As Tod and Copper grow older, their differences become more apparent. Copper's instincts as a hunting dog come to the forefront, and he starts training to become a skilled hunting dog under the guidance of his owner, Amos Slade. Meanwhile, Tod is left to fend for himself in the woods and experiences the challenges of life in the wild.
As the two friends mature, their friendship is put to the test by the societal expectations that dictate their roles as a fox and a hound. Copper's loyalty to his owner and his instincts as a hunting dog clash with his love for Tod. The two find themselves on opposite sides, and their friendship is strained.
"The Fox and the Hound" explores themes of friendship, loyalty, and the impact of societal expectations on individuals and relationships. It is a touching and emotional story that tugs at the heartstrings of viewers of all ages.
The film is known for its memorable characters, beautiful animation, and a heartwarming story that has made it a beloved classic in the Disney animated film lineup. It features an impactful and emotional climax that leaves a lasting impression on its audience.
"The Fox and the Hound" continues to be cherished by generations of viewers for its timeless tale of friendship and the challenges of growing up. It remains a significant part of Disney's animated legacy and continues to captivate audiences with its heartfelt storytelling and important life lessons.
---
The Fox And The Hound Fun Facts
The movie is based on a novel of the same title by Daniel Mannix.
The movie featured the work of a number of up-and-coming animators including John Lasseter and Tim Burton.
---
The Fox And The Hound Cast:
---
The Fox And The Hound Crew:
Directors: Ted Berman, Richard Rich and Art Stevens
Producer: Ron Miller, Wolfgang Reitherman and Art Stevens
Music: Buddy Baker
---
The Fox And The Hound Details
The Fox And The Hound Trailer:
---