Here is everything you need to know about the amazing Disney movie The Hunchback of Notre Dame II including casting, reviews, fun facts and more. I hope you find this listing informative and helpful!
The Hunchback of Notre Dame II Description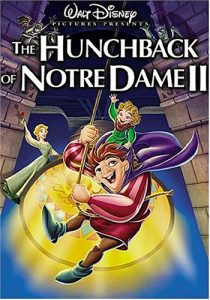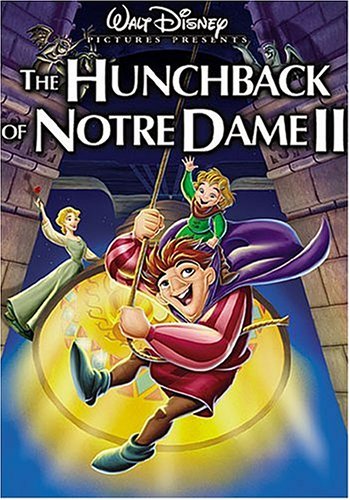 "The Hunchback of Notre Dame II" is an animated sequel to Disney's 1996 film "The Hunchback of Notre Dame." It was released direct-to-video in 2002 and directed by Bradley Raymond. The film continues the story of Quasimodo, the kind-hearted bell-ringer of Notre Dame Cathedral in Paris, and his friends.
In the sequel, Quasimodo (voiced by Tom Hulce) continues to live a peaceful life at Notre Dame with his loyal gargoyle friends Victor, Hugo, and Laverne. However, he starts to feel lonely and longs for companionship and love. Meanwhile, Captain Phoebus (voiced by Kevin Kline) and Esmeralda (voiced by Demi Moore) are happily married and expecting their first child.
The plot thickens when a circus comes to town led by the villainous Sarousch (voiced by Michael McKean), who uses his circus to steal valuable treasures from the city. He enlists the help of a young acrobat named Madellaine (voiced by Jennifer Love Hewitt), who becomes the love interest for Quasimodo.
As Sarousch's plan unfolds, Quasimodo must face his fears and insecurities while trying to protect his beloved city and friends. Along the way, he learns the importance of being true to himself and accepting others for who they are.
"The Hunchback of Notre Dame II" received mixed reviews from critics, with some praising the animation and music, while others found the storyline and characters less compelling compared to the original film. Despite the criticism, the sequel still managed to find an audience, especially among younger viewers and fans of the first film.
While "The Hunchback of Notre Dame II" may not have achieved the same level of acclaim as its predecessor, it continues the legacy of the classic tale and introduces new adventures for beloved characters. It explores themes of self-discovery, love, and acceptance, making it a worthwhile addition to the Hunchback franchise.
Overall, "The Hunchback of Notre Dame II" serves as an entertaining continuation of the story, allowing fans of the original film to revisit the beloved characters and settings of 15th-century Paris.
---
The Hunchback of Notre Dame II Cast:
---
The Hunchback of Notre Dame II Crew:
Director: Bradley Raymond
Producers: Chris Henderson, Hiroshi Saotome and Stephen Swofford
Music: Carl Johnson
---
The Hunchback of Notre Dame II Details
The Hunchback of Notre Dame II Trailer:
---