Here is everything you need to know about the amazing Disney movie The Hunchback Of Notre Dame including casting, reviews, fun facts and more. I hope you find this listing informative and helpful!
The Hunchback Of Notre Dame Description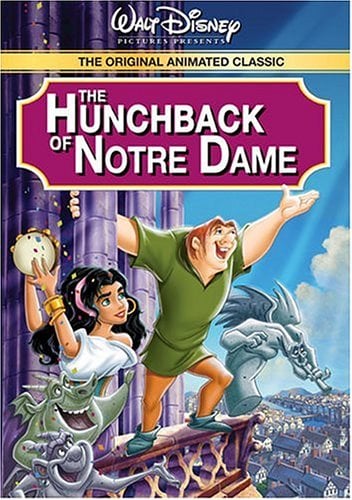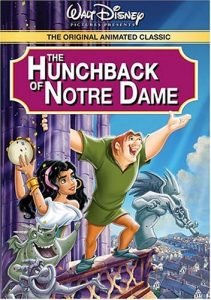 Inspired by Victor Hugo's classic novel, Disney's animated film The Hunchback Of Notre Dame brings the heroic adventures of Quasimodo, the gentle and lonely bell ringer of Notre Dame, to spectacular life. At the urging of his hilarious gargoyle pals Victor, Hugo, and Laverne, Quasimodo leaves the solitary safety of his tower, venturing out to find his first true friend, the gypsy beauty Esmeralda. The most unlikely of heroes, Quasi fights to save the people and the city he loves and, in turn, helps us to see people for who they are, rather than how they appear.
---
The Hunchback Of Notre Dame Fun Facts
"The Hunchback of Notre Dame" is based on the 1831 novel of the same name by Victor Hugo, but the Disney version is significantly different from the original story.
The movie was released in 1996 and was directed by Gary Trousdale and Kirk Wise, who also directed "Beauty and the Beast."
The film was the first animated Disney movie to receive a PG rating.
The character of Quasimodo was voiced by Tom Hulce, who is also known for his role as Mozart in the movie "Amadeus."
The songs in the movie were composed by Alan Menken, who also composed the music for many other Disney movies, including "The Little Mermaid" and "Aladdin."
The song "Hellfire" was almost cut from the movie because it was considered too dark and intense for a Disney movie, but it was ultimately included.
The gargoyles in the movie, named Victor, Hugo, and Laverne, are named after Victor Hugo, the author of the original novel and two of his characters.
The film was nominated for an Academy Award for Best Music, Original Musical or Comedy Score, but it lost to "The English Patient."
The movie features some impressive animation techniques, including the use of computer-generated images to create the sweeping views of Paris seen throughout the film.
---
The Hunchback Of Notre Dame Cast:
---
The Hunchback Of Notre Dame Crew:
Directors: Gary Trousdale and Kirk Wise
Producer: Don Hahn
Music: Alan Menken
---
The Hunchback Of Notre Dame Details
The Hunchback Of Notre Dame Trailer:
---