Here is everything you need to know about the amazing Disney movie The Jungle Book 2  including casting, reviews, fun facts and more. I hope you find this listing informative and helpful!
The Jungle Book 2  Description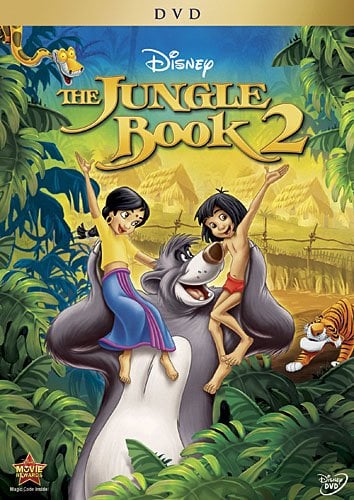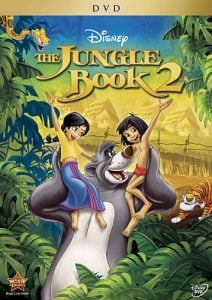 In Disney's The Jungle Book 2, Mowgli has been living in the man-village with his little stepbrother Ranjan and his best friend Shanti. But the man-cub still has that jungle rhythm in his heart, and he misses his old buddies Baloo and Bagheera. When Mowgli wanders back to the wild for some swingin' fun, he soon finds the man-eating tiger Shere Khan is lurking in the shadows and planning his revenge.
---
The Jungle Book 2  Cast:
Haley Joel Osment: Mowgli
John Goodman: Baloo
Mae Whitman: Shanti
Bob Joles: Bagheera
Tony Jay: Shere Khan
Phil Collins: Lucky
John Rhys-Davies: Ranjan's father
Jim Cummings: Kaa / Colonel Hathi / M.C. Monkey
Bobby Edner: Hathi, Jr.
Connor Funk: Ranjan
Jeff Glen Bennett: Buzzy
Brian Cummings: Flaps
Jess Harnell: Dizzy and Ziggy
---
The Jungle Book 2  Crew:
Director: Steve Trenbirth
Producer: Christopher Chase and Mary Thorne
Music: Joel McNeely
---
The Jungle Book 2  Details
The Jungle Book 2  Trailer:
---