Here is everything you need to know about the amazing Disney movie The Jungle Book 2  including casting, reviews, fun facts and more. I hope you find this listing informative and helpful!
The Jungle Book 2  Description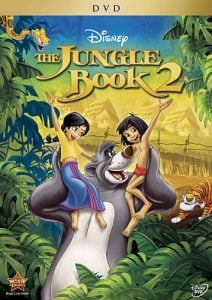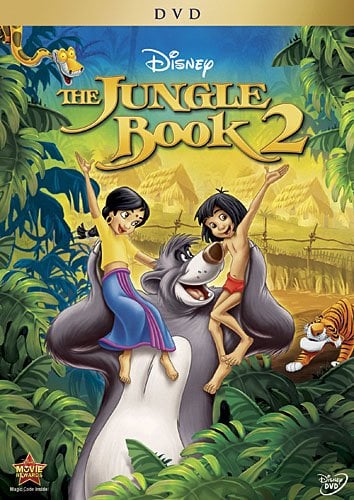 "The Jungle Book 2" is a 2003 animated musical adventure film produced by Walt Disney Pictures. It is a sequel to Disney's 1967 animated classic "The Jungle Book" and is loosely based on Rudyard Kipling's "The Jungle Book" stories.
The film continues the story of Mowgli, the young human boy raised by wolves in the jungle. After being adopted by a loving human family, Mowgli starts to miss his friends from the jungle, especially his fun-loving bear friend Baloo. Feeling out of place in the human village, Mowgli decides to return to the jungle.
However, Mowgli's return is not welcomed by everyone in the jungle. Shere Khan, the villainous tiger, seeks revenge on Mowgli and wants to get rid of him once and for all. With the help of Baloo and his other animal friends, Mowgli must face the challenges and dangers of the jungle to find where he truly belongs.
"The Jungle Book 2" brings back the beloved characters from the original film and introduces new songs and adventures. The film continues to showcase the themes of friendship, loyalty, and the importance of embracing one's identity and heritage.
Though it did not receive as much critical acclaim as the original film, "The Jungle Book 2" was well-received by audiences, particularly younger viewers who enjoyed the lively animation and catchy songs. It provides a heartwarming and entertaining experience, delivering a positive message about staying true to oneself and the value of true friendship.
Overall, "The Jungle Book 2" is a delightful continuation of Mowgli's adventures in the jungle, offering a mix of humor, action, and touching moments. It remains a charming addition to the Disney animated classics and appeals to both fans of the original film and new audiences alike.
---
The Jungle Book 2  Cast:
Haley Joel Osment: Mowgli
John Goodman: Baloo
Mae Whitman: Shanti
Bob Joles: Bagheera
Tony Jay: Shere Khan
Phil Collins: Lucky
John Rhys-Davies: Ranjan's father
Jim Cummings: Kaa / Colonel Hathi / M.C. Monkey
Bobby Edner: Hathi, Jr.
Connor Funk: Ranjan
Jeff Glen Bennett: Buzzy
Brian Cummings: Flaps
Jess Harnell: Dizzy and Ziggy
---
The Jungle Book 2  Crew:
Director: Steve Trenbirth
Producer: Christopher Chase and Mary Thorne
Music: Joel McNeely
---
The Jungle Book 2  Details
The Jungle Book 2  Trailer:
---