Here is everything you need to know about the amazing Disney series Timon & Pumbaa including casting, episodes, fun facts and more. I hope you find this listing informative and helpful!
Timon & Pumbaa Description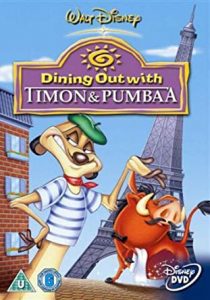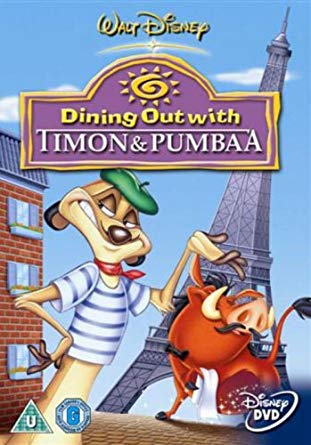 "Timon & Pumbaa" is an animated television series that aired from 1995 to 1999. It is a spin-off of Disney's animated film "The Lion King" and features the hilarious adventures of two beloved characters from the movie, Timon the meerkat and Pumbaa the warthog.
The main characters are:
Timon (voiced by Nathan Lane) – A fast-talking, witty, and self-centered meerkat who is always looking for a carefree life.

Pumbaa (voiced by Ernie Sabella) – A kind-hearted and lovable warthog, Timon's best friend, who often finds himself caught up in Timon's schemes.
The show is set in the same African savannah as "The Lion King" and follows Timon and Pumbaa as they embark on various comedic escapades and misadventures. They encounter a wide array of colorful characters and often find themselves in comical and outlandish situations.
"Timon & Pumbaa" is known for its humor, slapstick comedy, and catchy musical numbers. The duo's chemistry and contrasting personalities add to the show's charm, making it a hit with audiences of all ages.
Throughout the series, Timon and Pumbaa have encounters with other characters from "The Lion King," including Simba, Zazu, Rafiki, and Shenzi, Banzai, and Ed. The show also introduces new characters that add to the comedic mix.
"Timon & Pumbaa" was well-received by viewers and contributed to the continued popularity of the characters outside of "The Lion King" franchise. It became a beloved part of Disney's animated lineup and remains fondly remembered by fans of the original movie and new viewers alike.
---
Timon & Pumbaa Cast:
Ernie Sabella: Pumbaa
Nathan Lane: Timon
Cam Clarke: Simba
Robert Guillaume: Rafiki
Michael Gough: Zazu
Rob Paulsen: Banzai, Cheetata
Jim Cummings: Ed, Gopher, Smolder the Bear, Cheetato
Tress MacNeille: Shenzi
Corey Burton: Speedy the Snail, Quint
Charlie Adler: Irwin
S. Scott Bullock: Fred
Brad Garrett: Boss Beaver
Jeff Bennett: Toucan Dan
---
Timon & Pumbaa Details:
Timon & Pumbaa Trailer:
Buy Movie
---