Here is everything you need to know about the amazing Disney movie The Lion King 1½  including casting, reviews, fun facts and more. I hope you find this listing informative and helpful!
The Lion King 1½  Description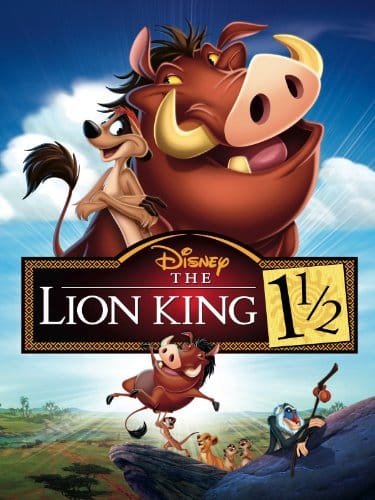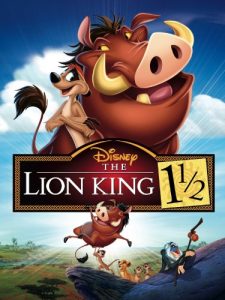 In Disney's The Lion King 1½, from their uniquely hysterical perspective, Timon and his windy pal Pumbaa – the greatest unsung heroes of the Savanna – reveal where they came from, how they helped Simba save the Serengeti, and what really happened behind the scenes of The Lion King's biggest events. This essential chapter of The Lion King trilogy features your favorite characters voiced by the original cast (Nathan Lane, Matthew Broderick, Ernie Sabella, plus Julie Kavner and Jerry Stiller) and music by Elton John and Tim Rice. You'll feel the love for every outrageously funny moment.
---
The Lion King 1½  Cast:
Nathan Lane: Timon
Ernie Sabella: Pumba
Matthew Broderick: Simba
Julie Kavner: Ma
Jerry Stiller: Uncle Max
Moira Kelly: Nala
Robert Guillaume: Rafiki
Edward Hibbert: Zazu
---
The Lion King 1½  Crew:
Director: Bradley Raymond
Producers: George A. Mendoza
Music: Don L. Harper
---
The Lion King 1½  Details
The Lion King 1½  Trailer:
---