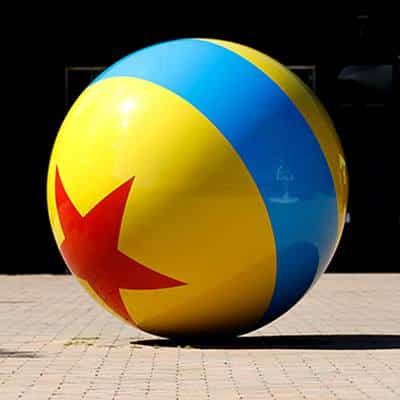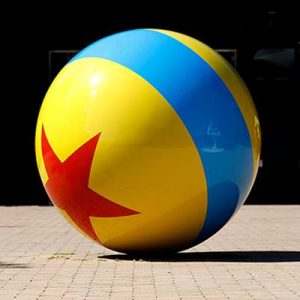 In the enchanting realm of animation, where imagination knows no bounds, one studio has consistently risen to the forefront, capturing hearts and inspiring dreams for over three decades. That studio is none other than Pixar Animation Studios, a name synonymous with groundbreaking storytelling, cutting-edge technology, and unforgettable characters. From the birth of computer animation to heartwarming tales of toys, monsters, and talking cars, Pixar has taken audiences on a remarkable journey filled with laughter, tears, and boundless wonder.
A Legacy Begins: 1986
Our adventure begins in 1986 when Pixar's story began to take shape. Founded as a humble computer division within Lucasfilm, known at the time as "The Graphics Group," Pixar started as an ambitious endeavor to harness the power of computers for creating animated films. Little did the world know that this inception would evolve into a global phenomenon.
The Visionary Chairman: Steve Jobs
At the helm of this artistic revolution was none other than the iconic Steve Jobs, who became Pixar's chairman and a driving force behind its ascent. His vision, coupled with a passionate team of animators and storytellers, would lead to a cascade of Academy Awards, totaling an astonishing 19 by our last update in 2019.
The Numbers Game: 27 Movies and Beyond
Over the years, Pixar's creative brilliance has produced a treasure trove of 27 feature-length films, each a masterpiece in its own right. These films have left an indelible mark on cinematic history and continue to captivate audiences of all ages.
Here is a full list of every Pixar film released (or scheduled to be released).
The John Ratzenberger Enigma
Speaking of marks, John Ratzenberger, the lovable mailman Cliff Clavin from "Cheers," left his unique mark on every single one of those films. He is affectionately regarded as Pixar's "good luck charm."
As we dive deeper into the enchanted world of Pixar, we'll uncover fascinating tidbits like the $10 billion merchandise empire built by "Cars," the heartfelt origins of Wall-E's name, and the real identity of Boo from "Monsters, Inc." You'll also discover Paul Newman's touching connection to "Cars," the iconic Luxo Jr. lamp, and the surprising casting choices that could have altered Pixar's history.
From charming balloons that lifted Carl's house in "Up" to the emotional complexity of "Inside Out," from hidden Easter eggs to the culinary precision of "Ratatouille," each factoid unveils a new layer of Pixar's enchanting universe. Together, they paint a picture of a studio that has not only shaped the animation industry but also touched the hearts of generations, reminding us all that imagination knows no boundaries.
Join us on this remarkable journey as we uncover 20 things you may not have known about Pixar, a studio that continues to inspire us to infinity and beyond.
Pixar Facts and Statistics
Year Pixar Began (1986):

In 1986, Pixar was founded as a computer division of Lucasfilm, known then as "The Graphics Group." It later became an independent company.

Name of Pixar's Predecessor (The Graphics Group):

The Graphics Group, while part of Lucasfilm, was focused on computer graphics and technology. It laid the groundwork for what would become Pixar Animation Studios.

Pixar's First Chairman (Steve Jobs):

Steve Jobs became the chairman and one of the major investors in Pixar in 1986, which played a pivotal role in the studio's growth and success.

Number of Academy Awards Won by Pixar (19):

As of 2019, Pixar has garnered a remarkable 19 Academy Awards, solidifying its reputation as a pioneer in computer-animated filmmaking.

Total Number of Pixar Movies (27):

As of the last update in 2023, Pixar had produced 27 full-length animated films, each known for its innovative storytelling and cutting-edge animation.

John Ratzenberger's Role in Pixar Movies:

John Ratzenberger, known for his role as Cliff Clavin in "Cheers," has lent his voice to characters in every Pixar movie released to date. He is considered Pixar's "good luck charm."

Cars Franchise Merchandise Sales ($10 Billion):

The "Cars" franchise has been a merchandising juggernaut, generating a staggering $10 billion in merchandise sales, showcasing the enduring popularity of Lightning McQueen and friends.

Wall-E's Name Origin (Walter Elias Disney):

"Wall-E," the lovable waste-collecting robot, was named after Walt Disney (Walter Elias Disney), paying homage to the legendary founder of Disney.

Boo's Real Name in Monsters Inc (Mary):

In "Monsters, Inc.," the adorable little girl who enters the monster world is affectionately known as Boo. Her real name is revealed to be Mary.

Paul Newman's Final Movie (Cars):

The iconic actor Paul Newman provided the voice for Doc Hudson in "Cars," which turned out to be his final film role before his passing in 2008.

Luxo Jr. – The Pixar Lamp Mascot:

Luxo Jr., the bouncy desk lamp featured in Pixar's logo, is not just a symbol but also the star of one of Pixar's earliest and most iconic short films.

Billy Crystal and Buzz Lightyear (Toy Story):

Billy Crystal was offered the role of Buzz Lightyear in "Toy Story" but declined. The role ultimately went to Tim Allen, and Buzz became a beloved character in Pixar history.

Reese Witherspoon and Merida (Brave):

Reese Witherspoon was initially cast as the voice of Merida in "Brave." However, the role was eventually played by Kelly Macdonald, and Merida became an inspiring Pixar princess.

Number of Balloons to Lift Carl's House (Up – 20,622):

In the heartwarming film "Up," it took a remarkable 20,622 helium balloons to lift Carl's house, embarking on an unforgettable adventure.

Inside Out's Emotion Characters:

In "Inside Out," the characters representing emotions in Riley's mind were named Joy, Sadness, Anger, Disgust, and Fear, each bringing a unique dimension to the story.

Ratatouille's Culinary Accuracy:

The culinary scenes in "Ratatouille" were so accurate that many renowned chefs praised the film for its attention to detail and depiction of French cuisine.

Toy Story's Groundbreaking Achievement:

"Toy Story" was the world's first feature-length computer-animated film, marking a groundbreaking moment in cinema history.

Finding Nemo's Impact on Clownfish Demand:

After the release of "Finding Nemo," there was a surge in demand for clownfish as pets, leading to concerns about their impact on coral reef ecosystems.

A113 Easter Egg:

A113 is a hidden code appearing in nearly every Pixar film, paying homage to the classroom number at California Institute of the Arts where many Pixar animators studied.

Monsters University Prequel:
Please note that some of these statistics are easier to find than others, so some of these are based on news reports and not official company tallies. No stat listed should be considered in making any type of investment decision. In other words: This is the best I can find, but I don't guarantee anything.