Here is everything you need to know about the amazing Disney movie Disney's Moana including casting, reviews, fun facts and more. I hope you find this listing informative and helpful!
Disney's Moana Description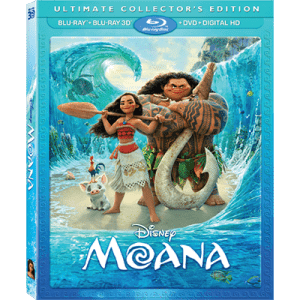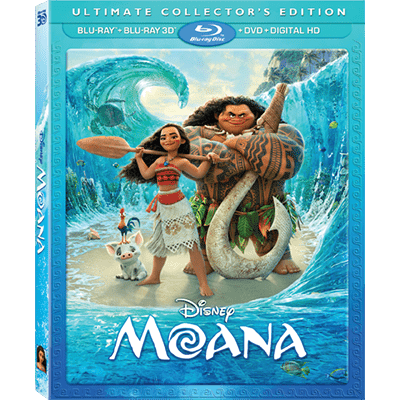 "Moana," also known as "Moana: A Sea of Adventures" in some regions, is a 3D computer-animated musical adventure film released by Walt Disney Animation Studios in 2016. The film is directed by Ron Clements and John Musker and features an ensemble cast with the voices of Auli'i Cravalho as Moana and Dwayne "The Rock" Johnson as Maui.
The story is set in ancient Polynesia and follows a spirited young girl named Moana Waialiki, who is the daughter of the chief of the island village of Motunui. Moana has an adventurous spirit and an undeniable connection to the ocean. However, her father, Chief Tui, insists that she follows tradition and becomes the next chief, believing that venturing beyond the reef is dangerous.
However, when the island's resources begin to dwindle, Moana's grandmother, Tala, reveals the true history of their people and their seafaring past. She encourages Moana to embrace her destiny as the chosen one to restore the heart of Te Fiti, a sacred stone that was stolen by the demigod Maui, causing ecological imbalance and destruction in the islands.
Determined to save her people and her home, Moana sets sail across the ocean, defying her father's wishes, to find Maui and return the heart of Te Fiti to its rightful place. Along her journey, she faces numerous challenges, encounters various mythical creatures, and learns about her own strength and identity.
"Moana" is celebrated for its beautiful animation, captivating musical score composed by Lin-Manuel Miranda, Opetaia Foa'i, and Mark Mancina, and powerful storytelling. The film received critical acclaim for its portrayal of a strong and independent female protagonist and for its celebration of Polynesian culture, music, and traditions.
The film's themes of courage, self-discovery, and the importance of preserving one's cultural heritage resonated with audiences of all ages. "Moana" was a box office success, earning over $600 million worldwide, and it won numerous awards, including the Academy Award for Best Original Song for the song "How Far I'll Go."
"Moana" has become a beloved Disney classic and continues to inspire and entertain audiences with its empowering message and heartfelt storytelling. It stands as a testament to the power of dreams, determination, and the importance of staying true to oneself while navigating life's challenges and uncertainties.
---
Disney's Moana Fun Facts
This is the 56th animated Disney feature film.
The movie title was originally "Waialiki."
The character Moana's name was changed to Valana in some countries.
The movie title was changed to Oceania in Italy.
This was the first film to be fully dubbed for the Tahitian language.
This was the 12th biggest movie of 2016.
---
Disney's Moana Crew:
Directors: Ron Clements and John Musker
Producer: Osnat Shurer
Music by: Lin-Manuel Miranda, Opetaia Foa'i and Mark Mancina
---
Disney's Moana Details
Disney's Moana Trailer:
---