Here is everything you need to know about the amazing Lucasfilm movie Star Wars: The Phantom Menace including casting, reviews, fun facts and more. I hope you find this listing informative and helpful!
Star Wars: The Phantom Menace Description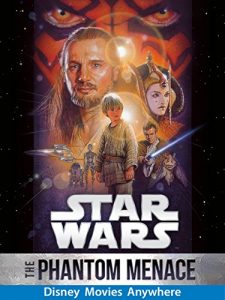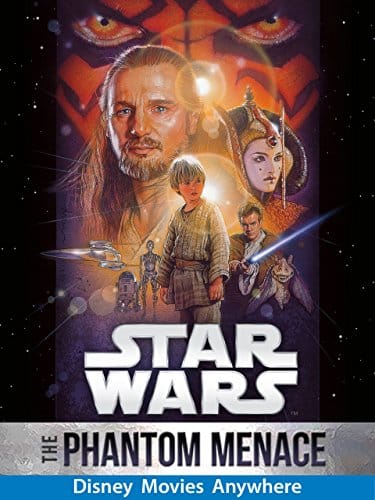 "Star Wars: The Phantom Menace" is the first film in the prequel trilogy of the iconic "Star Wars" franchise, directed by George Lucas. It was released in 1999 and marked the return of "Star Wars" to the big screen after a 16-year hiatus since the original trilogy concluded in 1983. The film is set before the events of the original trilogy and explores the rise of the Galactic Empire and the fall of the Jedi Order.
The plot of "The Phantom Menace" centers around the young Anakin Skywalker, a gifted podracer from the desert planet Tatooine, who is discovered by Jedi Knight Qui-Gon Jinn and his apprentice Obi-Wan Kenobi. Qui-Gon believes that Anakin may be the Chosen One, destined to bring balance to the Force. Meanwhile, the galaxy faces turmoil as the greedy Trade Federation blockades and invades the peaceful planet Naboo. The Jedi are sent to negotiate, and in the process, they encounter a mysterious Sith Lord, Darth Maul, who is planning to manipulate events for his own sinister purposes.
The film introduces several iconic characters, including Queen Padmé Amidala of Naboo, Senator Palpatine, who will later become the Emperor, and Jar Jar Binks, a Gungan from Naboo. It also showcases the epic podracing sequence on Tatooine and the climactic lightsaber duel between Qui-Gon Jinn, Obi-Wan Kenobi, and Darth Maul.
"The Phantom Menace" was a significant cinematic event upon its release, with high anticipation and massive box office success. However, it received mixed critical reviews, with some praising its visual effects, action sequences, and world-building, while others criticized its dialogue and character portrayals. Despite the mixed reception, it remains an essential part of the "Star Wars" saga, laying the foundation for the prequel trilogy and providing crucial backstory for the original trilogy's characters and events.
The film's groundbreaking special effects and use of CGI revolutionized the film industry and set new standards for visual storytelling. It also led to the subsequent release of "Attack of the Clones" and "Revenge of the Sith," completing the prequel trilogy.
"Star Wars: The Phantom Menace" continues to be celebrated by "Star Wars" fans for its contribution to the epic saga, introducing new generations to the beloved franchise while also serving as a nostalgic piece of cinema for longtime fans.
---
Star Wars: The Phantom Menace Cast:
Liam Neeson: Qui-Gon Jinn
Ewan McGregor: Obi-Wan Kenobi
Natalie Portman: Queen Padmé Amidala
Jake Lloyd: Anakin Skywalker
Ian McDiarmid: Senator Palpatine / Darth Sidious
Anthony Daniels voices C-3PO
Kenny Baker: R2-D2
Pernilla August: Shmi Skywalker
Frank Oz: Yoda
Ahmed Best: Jar Jar Binks
Oliver Ford Davies: Sio Bibble
Hugh Quarshie: Captain Panaka
Samuel L. Jackson: Mace Windu
Ray Park: Darth Maul
Terence Stamp: Supreme Chancellor Finis Valorum
Keira Knightley: Sabé
Silas Carson: Nute Gunray
---
Star Wars: The Phantom Menace Crew:
Director: George Lucas
Producer: Rick McCallum
Screenplay: George Lucas
Music: John Williams
Cinematography: David Tattersall
---
Star Wars: The Phantom Menace Details
Star Wars: The Phantom Menace Trailer:
---